Kindergarten
BrightPath Kindergarten is a not-for-profit program funded by Alberta Education providing on-site kindergarten in partnership with BrightPath Kids in various locations in and around Calgary, Alberta. The program is intended to provide an alternative to families looking for a program with individualized care.
Program
BrightPath Kindergarten is taught by Alberta Certified Teachers and follows the Alberta Education Curriculum.
Our program is designed to be developmentally appropriate and to allow for the differences and experiences each child brings to the classroom. With a focus on early literacy, math, community, personal and social responsibility, as well as creative expression, the program caters to each individual child by creating a modifications to accommodate their current level of development.
We make use of the Handwriting Without Tears and Animated Literacy programs. When ready, children learn through guided reading. These programs support children with fine motor development and help to build a strong love of reading, which is essential for future academic success.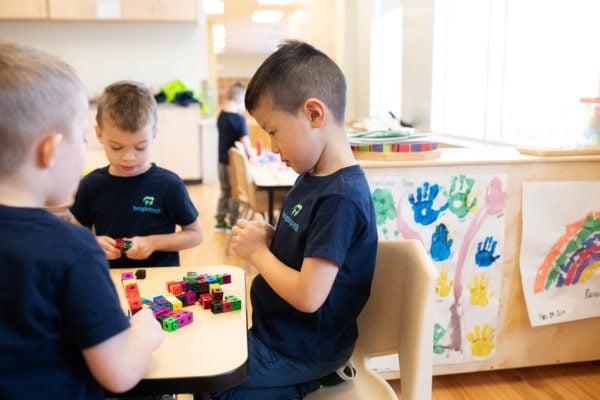 Assessment
Students in the BrightPath Kindergarten program are assessed both formally and informally throughout the year. Informal assessments are ongoing in the form of daily classroom observations and interactions, as well as literacy and math assessments.
Formal assessments are completed using a broad range of tools which cover a variety of readiness skills to help early childhood educators identify each child's specific strengths and needs. Three sets of report cards are provided to parents to demonstrate the child's progress. The first and second report cards are followed up with parent/teacher interviews to discuss challenges, progress and successes.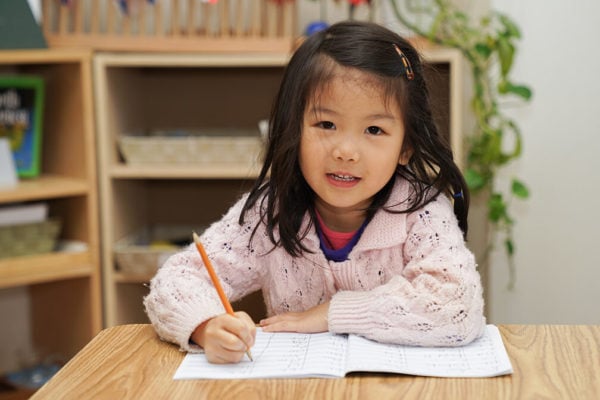 Interested in learning more? Fill out our form below.