We Support Our Community
As Martin Luther King once said, "Life's most persistent and urgent question is 'what are you doing for other people?'". Here at BrightPath Kids, we believe in the power of giving back and partnering with organizations who work tirelessly to improve the quality of life of the communities and customers they serve.
Mommy Connections
Founded in November 2009, Mommy Connections provides a platform for moms to get involved in programs and services available in their neighbourhoods. Spanning across 22 locations in Alberta, British Columbia, Saskatchewan, and Ontario, weekly classes offer unique learning opportunities, interactive demonstrations, informative expert speakers, as well as a fun way to bond with their babies and other moms in a social environment. In a Mom and Baby class, for example, you might learn from a pediatric dentist about baby dental concerns, followed by a fitness demonstration while baby-wearing. Some of the Mom-To-Be classes even include prenatal yoga each week.
Scholar's Choice
Education starts with the parents because children start learning as soon as they are born. A child's developmental years lay the foundation for their performance in school, so parents become that child's first teacher. Not all parents see themselves this way, and fewer still know what resources are available to them to help them educate their young children. That's where Scholar's Choice can help with how children learn, what they read, and what tools and games they engage with.
Scholar's Choice also has teacher resources, classroom materials, classroom supplies, math and language manipulatives, pocket charts, bulletin board paper, classroom decor, educational toys, games, crafts, baby toys, puzzles, storybooks, workbooks, educational helpers for parents, toddler and preschool toys, crafts, child care furniture, cribs, strollers, rest mats, and storage units for child care centres.
Ronald McDonald House
Ronald McDonald Houses provide families of sick children with a home to stay at while their child is being treated at a nearby hospital. As well, Ronald McDonald Family Rooms provide a comfortable place for families to rest and recharge, right inside hospitals. And through Ronald McDonald Care Mobiles, they help to bring basic medical care to vulnerable communities. So, families can stay together, and kids can heal better.
Life With a Baby
Life With a Baby (LWAB) is a peer support system in Ontario. The project was started by Healthy Start, Healthy Future; a registered charitable organization whose goal is to provide practical and emotional peer-based support for new parents, expectant parents, and parents of children aged 6 and under. This program offers informational seminars and programs geared towards families of young children, open forums discussing everyday parenting and child-rearing issues, and fun social events for the entire family. The workshops focus on baby nutrition, life-saving techniques, financial literacy, and time and stress management. These workshops are also offered in Russian, Chinese, and Korean.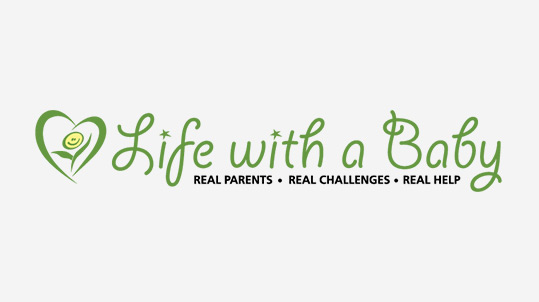 The Calgary Food Bank
The Calgary Food Bank is the first line of emergency food support for families and individuals facing crisis. With a mission statement of "Together we fight hunger and its root causes because no one should go hungry," their vision is to create a hunger-free community.
Alberta Children's Hospital Foundation
Hope. Help. Heal. This is the motto of the Alberta Children's Hospital where children, youth, families, staff, and physicians partner together in child health, research, and family-centred care. Considered a center of excellence in Pediatric health care, experts are leading the way in better understanding and treating a wide range of illnesses and injuries of the brain. The hospital has assembled a team of nationally and internationally recognized medical, surgical, and research specialists and is the only free-standing pediatric facility in Canada to provide kids with neurology, neurosurgery, psychiatry, neuro-rehabilitation, neuro-psychology, and neurodevelopment expertise.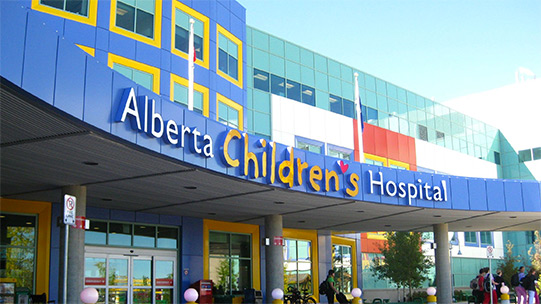 Trickster Theatre
Trickster Theatre supports schools and communities in using theatre and technology to explore the world around them. In their main Artist-in-Residency program, they embed a team of professional artists in a school for one week to co-create an original theatrical production with up to 600 actors! Trickster provides all of the curtains, lights, sound, props, and costumes as the school gymnasium or community hall is transformed into a magical theatrical "black box" theatre with every student performing in the final production.
In 40 years of pop-up performances and artist residencies, over 250,000 Albertans have appeared in a Trickster show in almost every community in Alberta from Fort Chipewyan to Fort MacLeod. Based on physical theatre techniques, Trickster's work with embodied learning and arts-integration has been formally studied by the Werklund School of Education at the University of Calgary. Their findings? Trickster Theatre's programs are powerful interventions for engaging youth.