Where Learning And Fun Go Hand-in-Hand
When it comes to early childhood education, we believe in a holistic approach to development which finely balances the physical, psychological, social and emotional aspects of a child's well-being.
Our rich inter-curricular program is a wonderful compliment to your child's diversification and growth. Not only is it inclusive within your tuition fees, but it changes frequently throughout the year in order to promote variety, mirror the interests of your child and establish a love of arts and fitness within a variety of disciplines.
Music*
*Availability based on location
Our music program is a process-oriented, age-appropriate, sequenced approach to teaching music. It is founded on developmental and music therapy research and aims to give children an opportunity to work on important social and communication skills as well as develop musical capabilities such as singing on pitch and moving in rhythm.
Songs, instruments and props are presented in a developmentally appropriate way and the children are encouraged to explore and experiment without the pressure of performing to a certain standard. The program provides a wide variety of musical styles and rhythms, instruments and songs from an array of cultures as well as familiar, popular songs to provide a strong basis for a continuing love of music.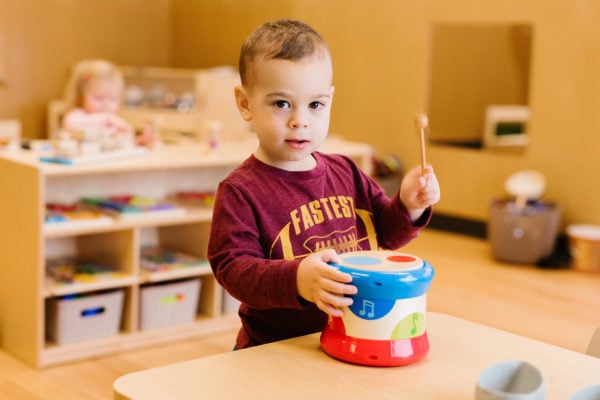 Yoga & Movement
Our Yoga & Movement program was specially designed to fit into our preschool curriculum. Starting yoga at a young age helps children bridge the important connection between physical and mental health that will aid as integral stepping stones to better manage stress, practice conscious breathing techniques, and develop a full physical range of motion later into their childhood years and even adulthood.
By implementing this program for 15-20 minutes once per week with engaging themes and music, children will gain confidence in expressive movement, critical concentration skills, and will develop their own sense of well-being. Increasing flexibility, core strength and balance are all incredible additional benefits to this practice.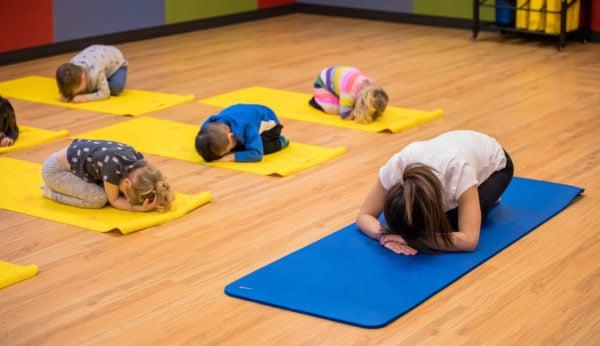 WeeMove™
It is no surprise that studies have proven that getting children moving is not just good for health, but it also boosts cognitive skills, academic performance, and mental well-being. WeeMove™, our proprietary physical literacy program, was developed around this research to incorporate intentional physical fitness into the learning curriculum and is offered to our preschool age group.
The program is designed to engage the child on multiple levels, to make learning fun and instill a love of movement. Set to music and generally taught outdoors, children will participate in this program twice a day, four days a week. When the weather doesn't cooperate, the program can also be run indoors.