Curriculum
Our unique curriculum is a blend of play-based (Frog Street) and child-led (Emergent) learning approaches. Backed by extensive research in early learning and brain development, the curriculum focuses on building both academic and personal skills throughout the day. This curriculum exceeds the provincial early learning frameworks and early childhood services standards.

Based on Four Developmental Domains:
Language development
Cognitive development
Social development/Emotional intelligence
Physical development
The approach to learning weaves in all developmental domains and focuses on building a child's curiosity, persistence, attention and overall communication skills.
Infant
A child's brain undergoes an amazing period of development during the first three years of life. During these years, the brain produces a million neural connections per second! Factors such as relationships, experiences, and environment dictate which of these connections will be strengthened and which will disappear.
Our approach focuses on developing a strong foundation in each of the four developmental domains with a strong emphasis on language and social-emotional development. Early childhood educators understand that learning self-regulation skills through forming healthy attachments, developing impulse control and enhancing social interactions are important for healthy growth.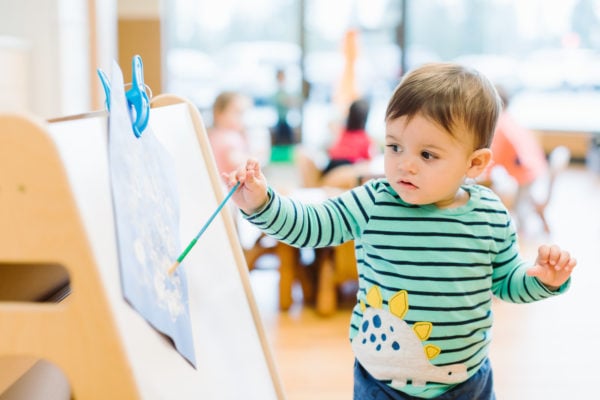 Toddler
At about eighteen months, toddlers are learning new skills at an astonishing rate. This is a critical time when their vocabulary expands at the most significant rate, their motor skills become more refined and their brain is most capable of learning new skills.
The Frog Street Toddler program used this information to create a curriculum that meets the needs of all learners and nurtures curiosity through exploration. Within a language-rich environment and with intentional activities that focus on developing skills in every developmental domain, toddlers will learn through discovery; building on previously-established foundations.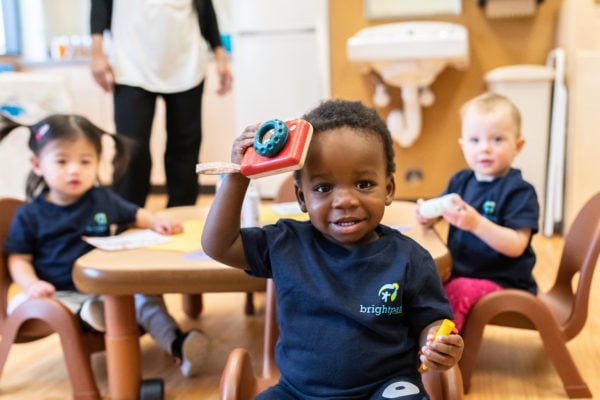 Threes
The rapidly developing cognitive, language, physical, and social skills of most three-year-olds are significantly unique from other ages. Frog Street Threes is a curriculum designed to promote interactive play, language, literacy and foundational math.
This program offers intentional learning activities based on weekly themes that help nurture skills in all developmental domains. It provides group and individual instruction which optimize key windows of opportunity for growth and development. As with every other Frog Street program, the Threes program offers opportunities to meet the needs of all learners by offering adaptations for less mature or developmentally-delayed learners and more challenging activities for ready learners.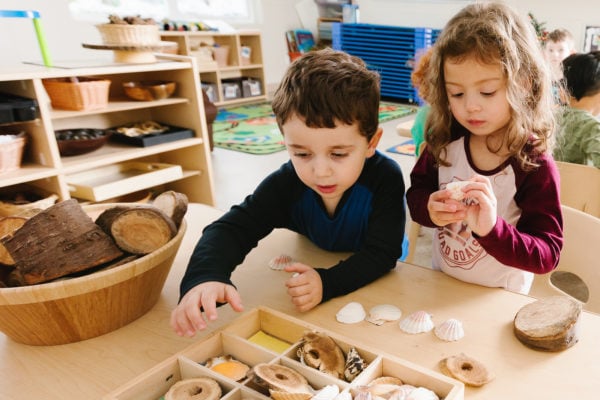 Pre-K
The way a brain develops relies on genetics, the environment and experiences a child is exposed to. The BrightPath curriculum offers them a rich learning environment so they can explore and discover new things.
In our Frog Street Pre-K rooms, children meet Fanny the Frog, who helps them along their learning journey through lessons focused on language, literacy, math, science and social-emotional skills. These foundations in both academic and personal skills are critical to life long success.
The Family Connections component ensures that families are given frequent updates, resources and suggestions for continuing their child's learning at home.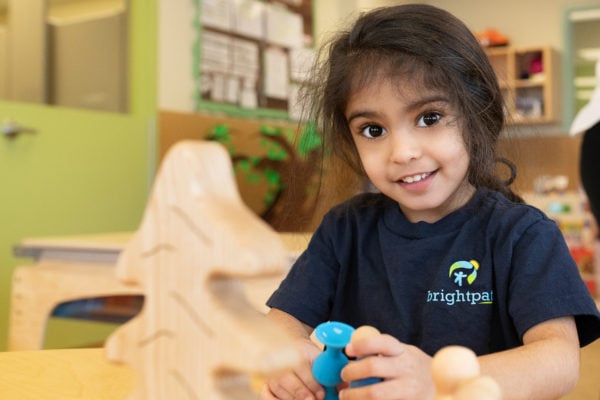 Child-Led Learning
The process of planning for child-led learning includes observation, planning, implementation, reflection and documentation. All age groups (0 - 12 years) engage with this programming.
Based on Five Key Components:
Program is developmentally appropriate, intentional, child-initiated and process-based
The early childhood educators make daily observations of the children's interests and learning, basing their planning, activities and projects on them
Program builds intrinsic motivation and instills a life-long love of learning
Learning is made visible through documentation
Through self-reflection and professional growth, early childhood educators are always improving the quality of the classroom experience and learning process