Infants
BrightPath's Infant program focuses on meeting each child's individual needs in a caring and trusting learning environment. Our teachers understand that each child and family is unique, which is why we take the time to get to know your infant before they even start in our classrooms. We encourage parents to visit with their child in our classrooms so that we can form a trusting bond with both the child and parent. This also helps us develop an understanding of each child's at-home habits and routines before they start so we can provide a smooth transition from home to school. We do not attempt to adapt the child to a preset routine or schedule. Each child is on their own eating, napping, and active schedule within our infant classrooms.
Diapers and Wipes
One thing that sets us apart is that we provide diapers and wipes for your baby's first year. This means fewer things for you to worry about in the morning as you pack up for school.
Curriculum
We provide a play-based curriculum for all infants which will meet their individual developmental needs using themed experiences that extend (on average) through two weeks. The classroom activities are planned in accordance with individual learning goals defined for each child.
While interacting with the children in their care, our teachers are constantly making observations of the infant's skills and development to intentionally plan for their individualized developmental needs. Teachers plan social and emotional games and experiences to help the children develop a sense of self, form bonds with their teachers, mirror expressions of others, and take interest in being around their peers. In addition, the children have outdoor experiences each day, weather permitting.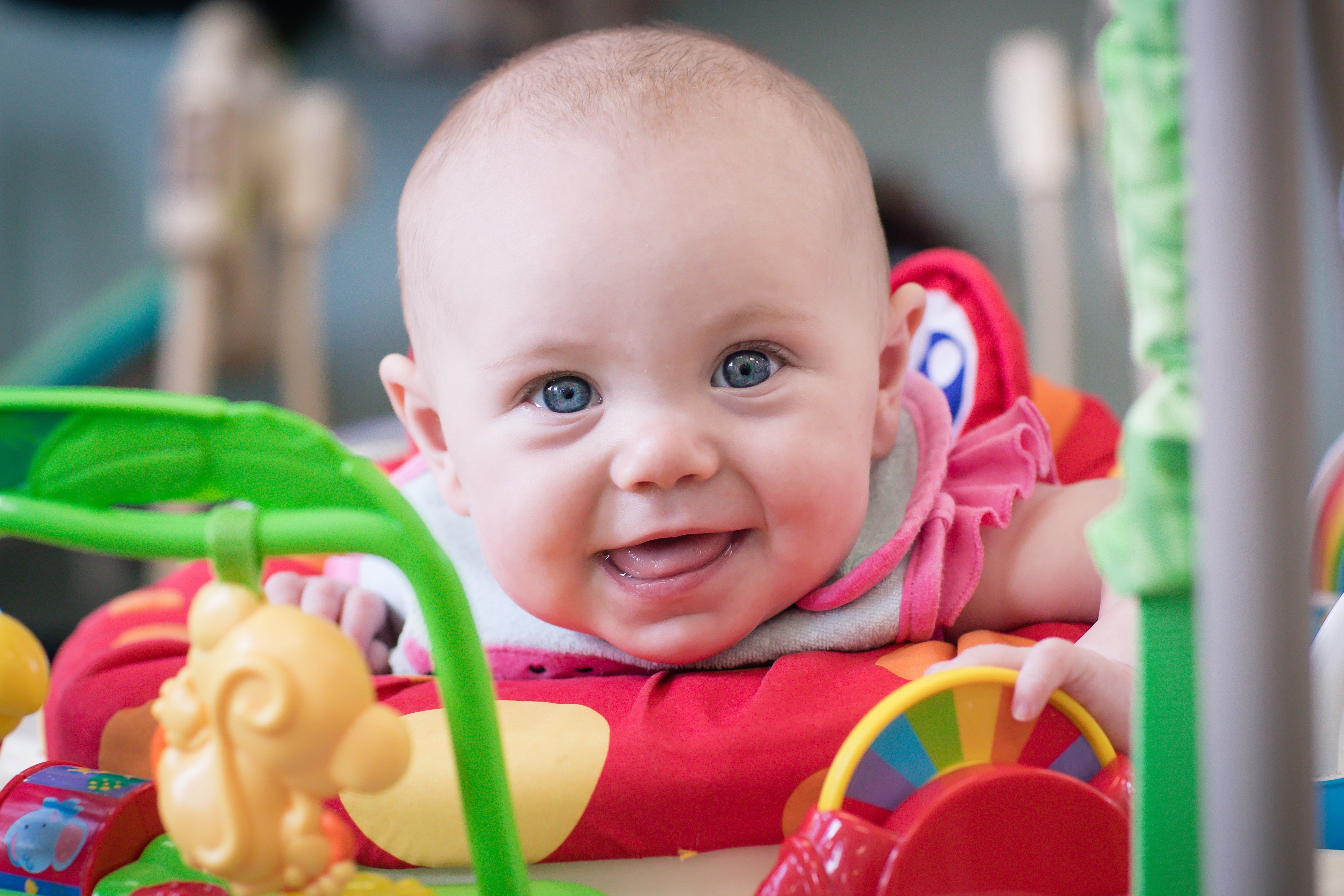 Within our Infant program, our teachers help and encourage the children to develop their physical skills, such as holding their heads up and following sounds and movement. The older infants interact with their teachers in ways that encourage them to sit up, roll over, crawl, pull up, and walk. We provide art and sensory experiences, too.
Our Infant program encourages language development by immersing children in a language rich environment and by actively communicating with them throughout the day, including during play, during outdoor experiences, and during routine tasks such as diaper changes and bottle feedings. We have chosen twenty core signs to begin their experience with. Research unanimously supports substantial benefits from sign language development for both infants and their caregivers.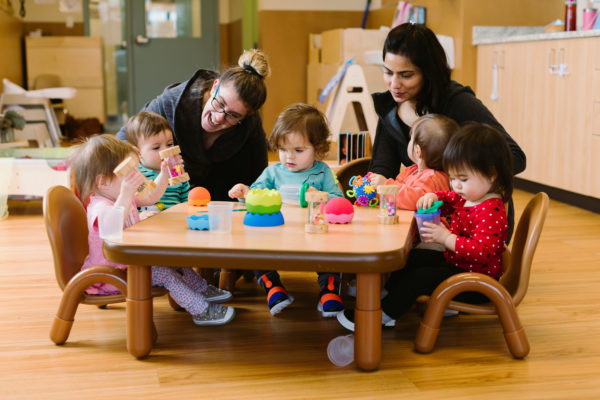 Some benefits include:
Enabling infants to express their wants, needs, and emotions
Reducing their frustrations
Increasing their self-esteem
Increasing the bond with their parents and caregivers
Helping them to remember words because there is muscle memory involved, and the more senses involved in learning, the greater the memory retention the child will have
Accelerating the development of verbal communication
We work in partnership with our families so that children can effectively communicate with both their teachers and family members.
View examples of:
Infant Lesson Plan (pdf)
Infant Goals (pdf)