BrightPath Queen Street is located close to Brampton Fire Station 204 on Queen Street West halfway between McLaughlin Road and Chinguacousy Road. Their large parking lot makes drop off and pick up a breeze. For added safety, the centre has a key coded lock on the main doors with a combination that is only provided to current families and gets updated multiple times a year to ensure continued security.
Address:

685 Queen St W Brampton, ON L6Y 5L6

Hours:

7:00am - 6:00pm

Phone Number:

888.808.2252

Status:

Licensed

Licensed Capacity:

238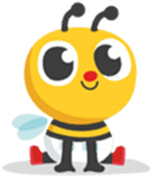 Infant
(younger than 18 months)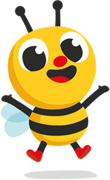 Toddler
(18 months to 30 months)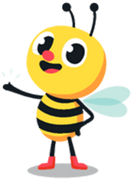 Pre-Schooler
(30 months to 6 years)
Centre Director
Liz graduated with a Diploma in Early Childhood Education from Sheridan College in 2001 and has been working in child care ever since. She joined the BrightPath team in 2002 as a junior kindergarten educator and is now the Centre Director at the Queen Street Centre.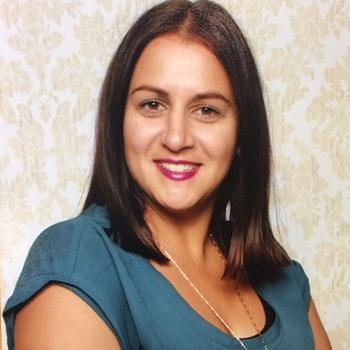 Subsidy
Parking
Healthy Meals & Snacks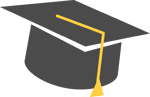 Qualified Educators
Yoga
Natural Playground
What our families think about BrightPath Queen Street
"I believe this daycare is a five star daycare. Each star represents the safe environment the daycare provides, the warm environment, the love, the creativity and the climate for our children to learn. My kids are well taken care of at (brightpath queen). I would 100% recommend this daycare base on my 5💫 experience. If 10 stars was the highest i would give this daycare a 10 . Smiles a million thanks to the team of caregivers and the center directors Liz and Amanda .🥰"
"They are a family! We as parents were sceptical about enrolling our 8 months old DD to daycare. We visited quite a few centres in the area before we decided on Brightpath Queen Street. And We are beyond satisfied. It's a home away from home to our little princess. The collective vibe of the centre is very welcoming and warm. All credit goes to the Director Liz Camara. She was the reason we decided to finalize this centre. Right from the centre tour to onboarding, she had ensured the experience to be smooth and trouble free. A special shout out to the teachers in the class who care for the kids and are pros in doing so. I appreciate the team of Rida, Khushalpreet, Tamara and James as well as the support staff for being the building blocks to our kiddo. They are her favourite people for sure. There are no authentic rating websites for child care centres that we know of and we relied on Google reviews. Almost always grunted people are the ones to post a review like a rant. Satisfied parents seldom take out time to pat the backs of these army of angels. So this is an effort to help parents like us in making an informed decision. Not all daycare centers are equal not even Brightpath centres. It's the people that make one better than other. And well this centre definitely has the winning team.!"
We'd love for you to join our family at BrightPath Queen Street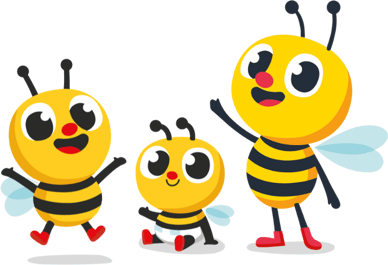 Affordable Child Care Benefit
These centres are participating in the Affordable Child Care Benefit program. Click to learn more about our other options for subsidy and how to apply.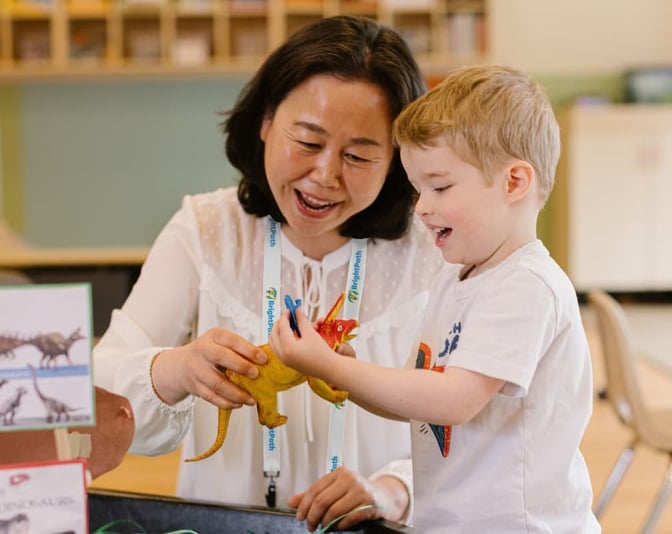 Book a Tour
Zoom Tours
If you are scheduling a zoom tour, our team will reach out prior to your time to provide you with the Zoom meeting link.
Keep up-to-date with our latest blog posts
Sign up for our newsletter