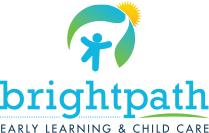 It's our goal to ignite a spark for learning in every one of our kids. At BrightPath, we recognize that each child is unique and may learn a little differently than the next. Through progressive research and the delivery of an award-winning curriculum, our early childhood educators provide your children with the best opportunities to learn in a safe, encouraging and hands-on atmosphere while having fun! We believe it's all about the journey, not the destination.

Montessori by BrightPath supports children through a Montessori approach to reach their true potential through strong academics, encouraging children's self-discipline, independence and initiative.

BrightPath Academy incorporates a holistic approach to child development and education supported by a strong curriculum, enhanced programs and superior environment to foster a lifelong love of learning in each and every child.

Peekaboo was founded in 1998 and has 29 centres throughout the Greater Toronto Area, Cambridge and Kitchener. With an offering of around 3,500 spaces, Peekaboo provides child care to six week to five year-olds and before and after school care to six to twelve year-olds. Peekaboo believes that no detail should be overlooked when it comes to serving your children. They stand committed to providing a safe, inclusive, developmentally progressive environment for infants through to school-aged children.

Little Scholars Montessori (LSM) has four centres located in the Barrhaven and Nepean areas of Ottawa, Ontario. Their total licensed capacity is 174 spaces, and they accept children eighteen months to six years with before and after school care for ages four to six years. LSM promotes the development of the whole child, to help each child to reach his/her full potential in all areas of life, so children become positive, confident and responsible individuals, lifelong learners and problem solvers.

The Children's House Montessori (TCH) was established in 2001 and is known for its solid reputation in the communities it serves. There are three centres located in the Windsor area: Windsor, Lakeshore and LaSalle. The Children's House offers a progressive Montessori curriculum with aspects of child-led (Emergent) programming. It has a total licensed capacity of 440 spots for children aged six weeks to five years with before and after school care for ages six to twelve.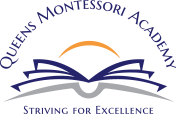 Queens Montessori Academy's (QMA) single location is conveniently housed between Richmond Hill and Markham, Ontario. The centre provides quality Montessori early childhood education programs and prepares children in an academically enriched environment that is warm, friendly and fun. They have a licensed capacity of 129, accepting children eighteen months to six years. Queens Montessori is a member of the Canadian Council of Montessori Administrators (CCMA) and has been serving the community since 1997.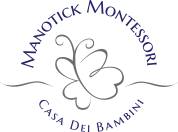 Manotick Montessori is located in the community of Manotick, just outside of Ottawa, Ontario and was established in 1999. The centre follows the Montessori philosophy and assists the children through the adventure of learning independently and provides assistance only when needed. (Remove) There are 71 licensed spaces and children between the ages of eighteen months and six years are accepted.

Bright Studios combines the best part of Montessori, Reggio, and other teaching methods with art and physical education to offer a unique option in child care. Bright Studios stays current with research in child development so that they are able to build a foundation for each child that lasts a lifetime as well as offers recreational programming to round out the children's education. The centre offers 126 licensed spaces and accepts children aged nineteen months to twelve years.

ABC Academy offers Toronto Daycare services at four convenient locations across the GTA. Offering infant, toddler, and preschool programs at each centre. They help foster each child's natural curiosity, sense of wonder and eagerness to learn. Infants learn to play, Toddlers play to learn and, by the time they graduate to Preschool, they learn to learn in preparation for Kindergarten.

Lawrence Park School (LPS) has been offering a stimulating educational environment to North Toronto families since 1982. We offer top-tier early childhood education facilitated by experienced and highly trained early childhood educators. With low student-to-staff ratios, we have the resources to ensure your child is properly supported in their day-to-day activities.