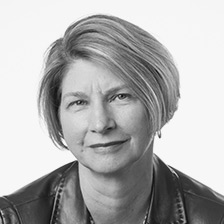 Read Profile
An accomplished Canadian senior executive, Mary Ann has an impressive track record in leading a number of companies, ensuring that operational performance excelled and profitability was enhanced.
Between 1998 and 2010, Mary Ann served as Vice President and Chief Financial and Operating Officer for Jones Apparel Group Canada and was later promoted to President and Chief Executive Officer.
She has held various esteemed roles in strategy development, financial management, planning and analysis and now serves as the Chief Executive Officer of BrightPath Kids Corp.
Perhaps the most notable part of her prolific career has been being a proud mother of a now 16-year-old son and finding a harmonious work-life balance.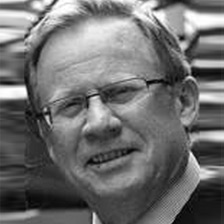 Read Profile
Mr. Kearns has over 20 years of experience in various senior financial roles. Mr. Kearns was CFO of O&Y Properties Corporation, a major Canadian publically-traded real estate owner and manager.
Previous to that, he was Senior Vice President Finance of Camdev Corporation. O&Y Properties Corporation, successor to Camdev Corporation, was sold to Brookfield lead consortium.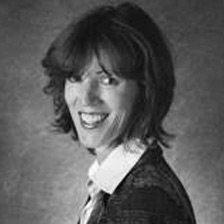 Read Profile
Jane has over 20 years of senior business and financial management experience in distribution, manufacturing, and technology.
She brings strategic, financial, and operational leadership experience from her broad background, most recently as Chief Financial and Operating Officer of Redline Communications Inc, a TSX listed public company.
Prior to that, she was Principal, Saga Consulting, consulting to clients including Redline and SMTC Corporation, where she previously served as SVP and Chief Financial Officer.
Smtc is a Global Contract manufacturer listed on NASDAQ. Other experience includes Chief Financial Officer of a General Electric spin-off, Dell Canada, Beamscope and Azerty Inc, a US subsidiary of AbitibiBowater, and Manager at PricewaterhouseCoopers.
Ms. Todd is a CPA, CA, holds a Masters of Business Administration from Schulich School of business, and serves on several not-for-profit boards.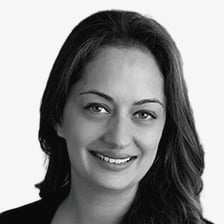 Read Profile
Samaya completed her education in business management and worked in the financial sector for four years prior to switching gears and launching her prolific international career in education.
With a host of distinguished accolades to her name (International Diploma in Montessori Pedagogy, Master of Education, Post Graduate Early Childhood Education, and much more,) she has spent over 15 dedicated years in the field of early childhood education.
Her love of all things academic has led to her active involvement in Montessori school and preschool program development. Samaya's inextinguishable passion for early learning and development has furthermore earned her a coveted position on an education board in association with Alberta Education, where she has served as a key influencer on improvement in the quality of programs.
Samaya believes in the power of education and empowering teachers through training, and continues to bring the best in programming to her role as director of programming at BrightPath.
When she's not working to create optimum learning environments, you can undoubtedly find Samaya volunteering as a translator and writer for academic curriculums for international programs, involved in philanthropy, painting, hiking, travelling the world, or spending time with her husband and two children.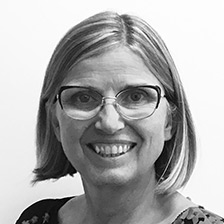 Read Profile
Carol has been fully invested in the childcare world since 1984. Before coming to Canada in 1990, she worked within the local school board and for a private nursery in the UK.
As a Registered Early Childhood Educator (RECE), she joined BrightPath in 1994, was promoted to Area Manager in 2013 and Director of Operations for Ontario in 2017. She played an integral role in numerous new centre acquisitions and was a vital player in the opening of the BrightPath Eglinton location.
Carol has had the distinct opportunity to sit on regional funding advisory groups and has worked with Licensing on developing and reviewing policies under the CCEYA.
In her current role, she works closely with the entire management team to ensure the delivery of our programs, quality assurance, mentoring and guiding of centre staff, Centre Directors and Area Managers, providing the very best opportunities and creating the most engaging environments for children and their families.
When she's not actively engaged in the field, she enjoys spending time with her family, her one grand-puppy Zoe, baking, reading, travelling and spending time by the ocean.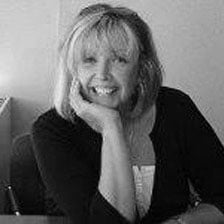 Read Profile
An accomplished executive with more than 20 years of national and international Human Resources leadership experience and knowledge gained by working in diverse industries such as Marketing/Promotions, Professional Services, Retail, IT and Education.
Director of Human Resources Canada – CROSSMARK
Board of Directors - Haliburton Highlands Health Services
Human Resources Partner – Seneca College
Senior Vice President Human Resources – SOLCORP
Executive Vice President Human Resources – Mosaic Inc.
Vice President Human Resources – HMV Canada Inc
Sales Manager – Sears Canada
Education
CHRM – University of Toronto
MBTI Professional – The Ontario Institute for Studies in Education
Bachelor of Arts - Western University
Marnie's work in HMV featured and profiled in The Talent Edge: A Behavioral Approach to Hiring, Developing, and Keeping Top Talent by Davis S. Cohen
Marnie and the HR team work closely with the Centres and Management to train coach/mentor with particular focus on the on-going development of managers in employee relations, leadership, succession planning and recruitment.