Nutrition
Nutrition is essential to fuel optimal growth and development in order for kids to reach their full potential. BrightPath has partnered with a Registered Dietitian to ensure that all meals and snacks on our menu meet the highest nutritional value.
Our lunches and snacks are made from scratch, using fresh ingredients sourced locally whenever possible. Our menu rotates on a four-week basis and is modified seasonally to offer variety and balance. Our guidelines reduce the intake of sugar and salt as we believe that food choices during childhood lay the foundation for lifelong eating habits into adolescence and adulthood.
All BrightPath centres are completely nut-free and we work with families with children that have other food sensitivities and allergies to ensure the safety and well being of the children in our centres.
If your child requires a special diet for cultural or medical reasons, we will do our best to accommodate and work with our families.
*Please note that at this time our Montessori Springbank location does not offer lunch
Loving & Nurturing Environment
Montessori Educators, referred to as Guides, are there to support each child and ensure each child finds success. The Montessori pedagogical approach requires educators and Guides to be partners, designers of the environment, planners, recorders, and communicators. It aims to provide a well-balanced learning environment where children are free to observe, question, experiment, and explore.
At Montessori by BrightPath, we understand the importance of teaching practice. We hire qualified and experienced professionals with a degree or diploma in the field of Early Childhood Education, Registered Early Childhood Educators, Montessori Diploma, Child & Youth Worker Diploma, and Bachelor's degrees. Our Directresses and educators are responsible for making sure your child feels supported, cared for and understood.
All of our Educators are First Aid certified and undergo extensive background and vulnerable sector checks to ensure your child's safety. In addition to at least two professional development workshops a year, all of our educators also undergo additional Montessori training during their onboarding and are provided continuous professional development opportunities throughout the year.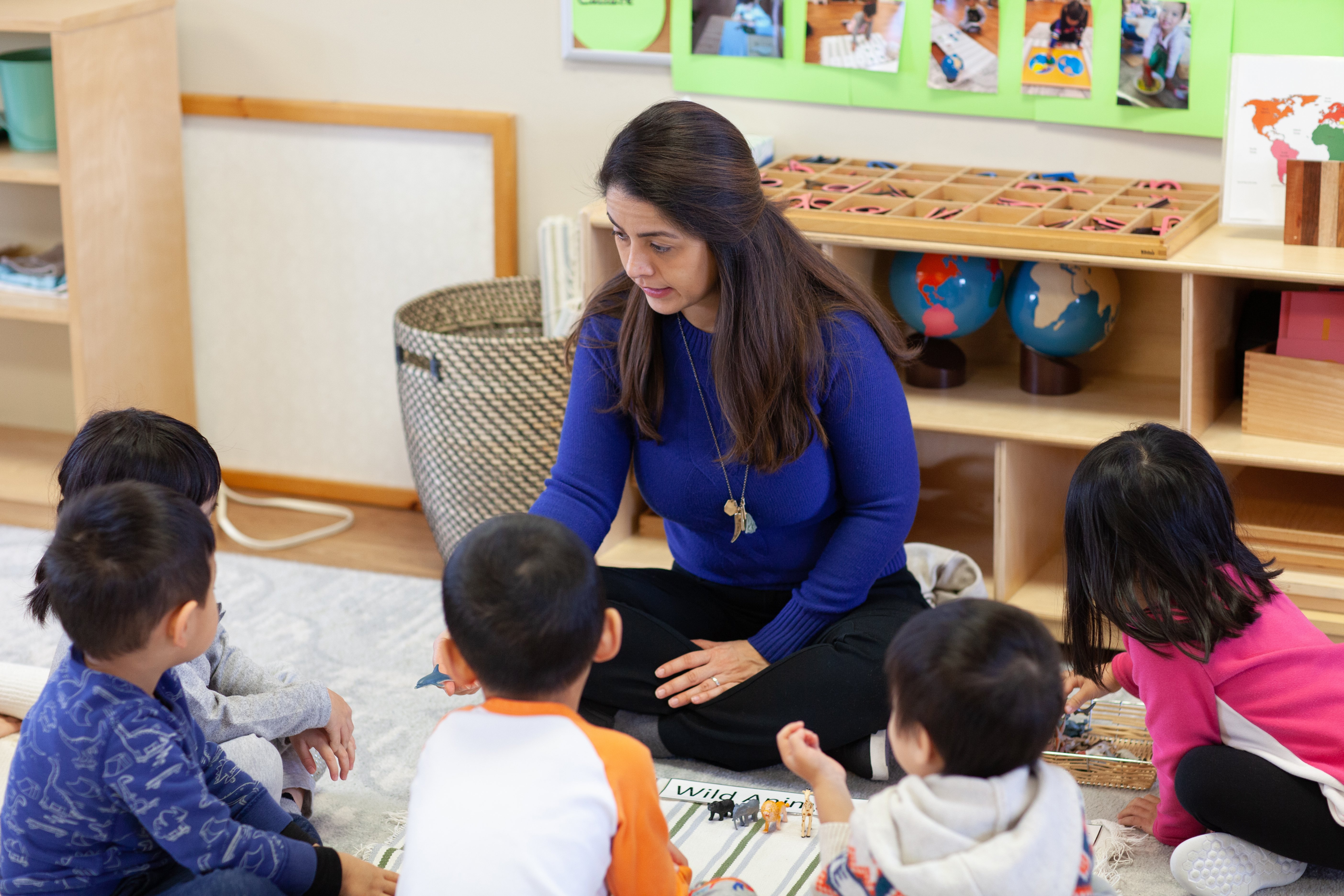 Family Communication: Connect™
Connect™ captures and shares your child's development so you'll never have to miss out! It's an intuitive, complimentary, easy-to-use parent engagement app that allows parents to see how their child is progressing. The app ensures privacy with a password login that can be shared with other family members. As internet safety is important to us, Connect™ adheres to the highest standards of security to protect every child's information.