The BrightPath Academy curriculum was designed using the latest research into early childhood learning and development. Exceeding the provincial Early Learning Framework standards and the provincial Kindergarten Curriculum expectations, the BrightPath Academy curriculum pairs a strong academic approach with play-based learning experiences, setting children on a quest for meaningful learning experiences full of joy, enthusiasm, and empathy. Our learning environments are holistic in nature, inspiring children to engage with innovative activities while supporting development across physical, cognitive, social-emotional, and language learning areas.
Integration of Specialty Programs
Multiple programs are integrated into our early years Academy program that supplement learning and creativity. They lay the foundations for early literacy, self-help skills and introduction to various genres of creative expression.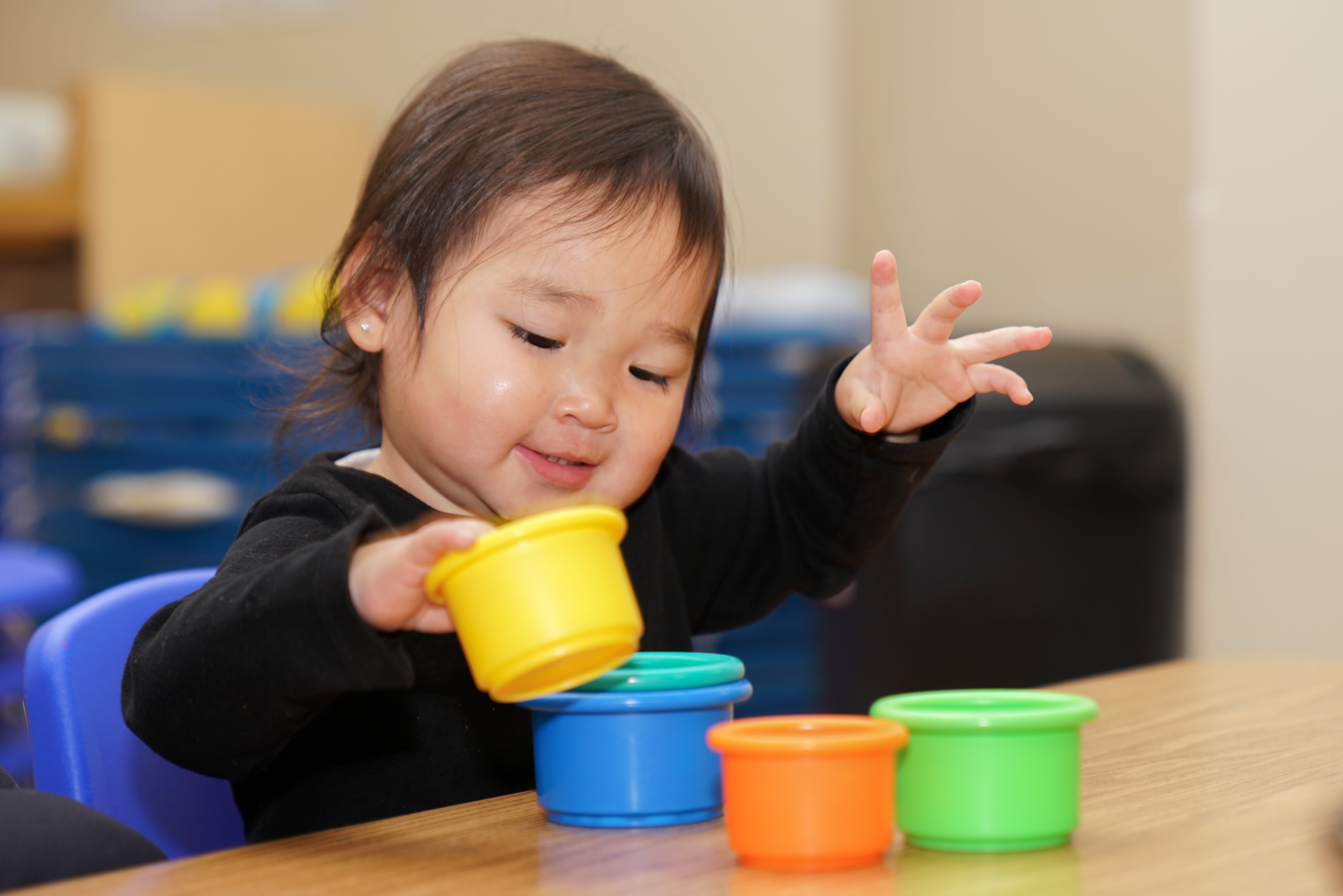 Our preschool program incorporates Itchy's Alphabet to support early literacy and Junior Kindergarten prep. Itchy's Alphabet® is a systematic program to teach children letter sounds and letter formations. Using a variety of unique pictures and sound cues to recognize letter formation and develop phoneme awareness, the program builds early literacy and language.
Current research indicates that systematic phonics instruction is necessary for successful reading and the simplicity and methodology of the Itchy's program makes it especially suitable for young learners.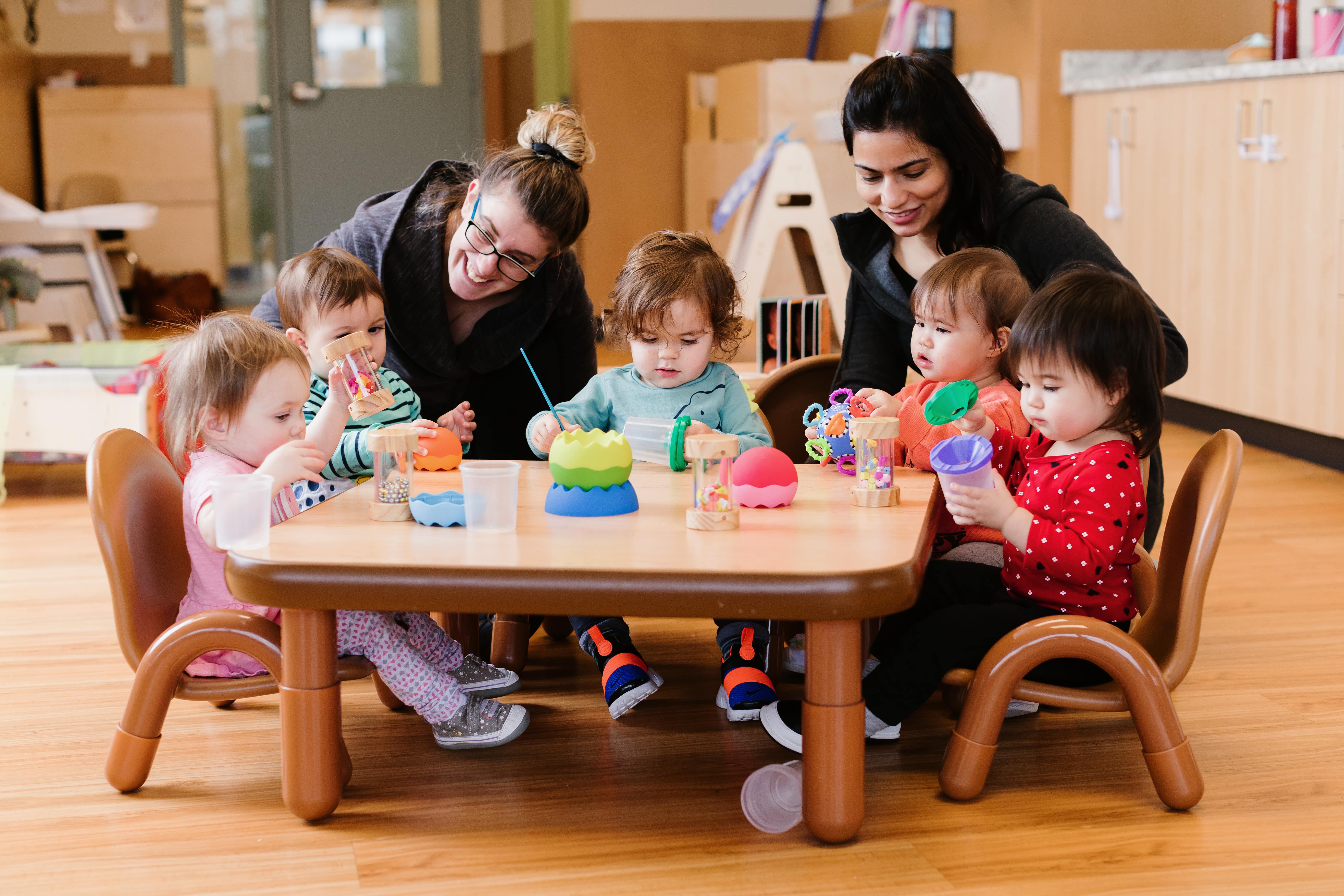 Numeracy program
The integration of a numeracy program into early years programs plays a crucial role in laying strong foundations for mathematical concepts among young learners. By focusing on building math concepts within a developmental scope and sequence of skills, this approach ensures that children develop a solid understanding of fundamental mathematical principles from an early age. The integration of a numeracy program within early years programs places a strong focus on building math concepts according to a developmental scope and sequence of skills. By providing an overview of early numbers and operations, geometry, measurement, sequencing, and probability, this program lays the necessary foundations for young learners to develop a solid understanding of mathematical concepts. Through engaging activities and a hands-on approach, children are empowered to become confident, curious, and capable mathematicians from the very beginning of their educational journey.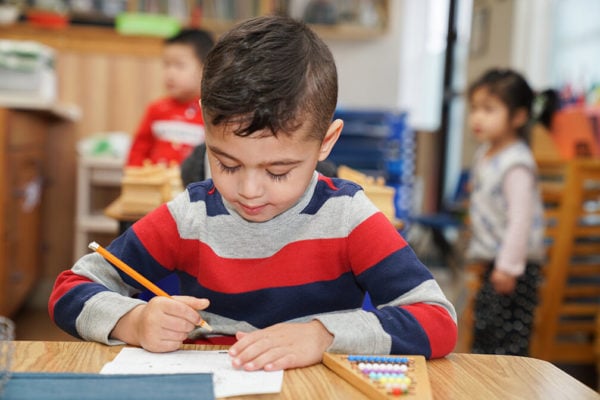 Enrichment programs
Enrichment Programs are featured throughout every week, sharing experiences that promote critical-thinking, collaboration, communication, creativity and contribution. These include:
Global Citizenship:Activities that honour diversity, celebrate cultural differences, and build a sense of belonging and identity.

Environmental Stewardship: Activities that guide children to understand the need to care for, respect, preserve and protect all parts of the natural environment.

STEM:Activities that focus on the embedded domains of science, technology, engineering, and mathematics, building creativity, critical thinking, and problem-solving skills.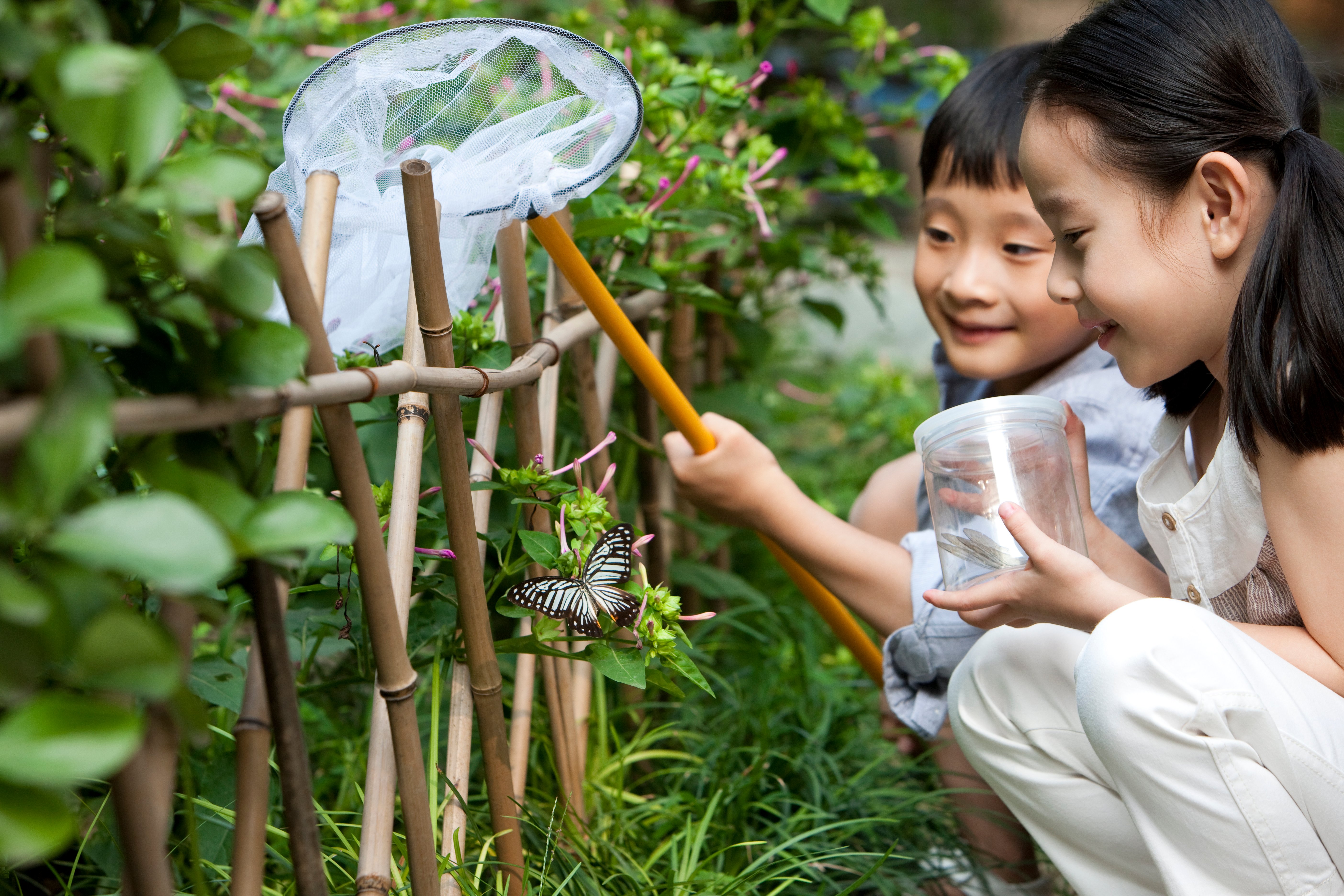 Essential Skills
This area of the curriculum encompasses a range of activities designed to foster a child's self-sufficiency. Engaging in these activities encourages children to accomplish tasks independently, enhancing their self-confidence and self-esteem. Each activity and exercise is carefully structured to promote the development of both fine and gross motor skills, thereby improving the child's manipulative abilities and overall coordination.
Primarily, these activities present children with complex, multi-step processes, which serve as a foundation for cultivating a problem-solving mindset and facilitating a gratifying learning experience.
The area comprises the following:
Independence skills - Being Independent
Social participation- Working in a Group
Social and emotional awareness - Being Responsible
Self-Care - Health, hygiene and self-care skills
Care of the environment- classroom etiquette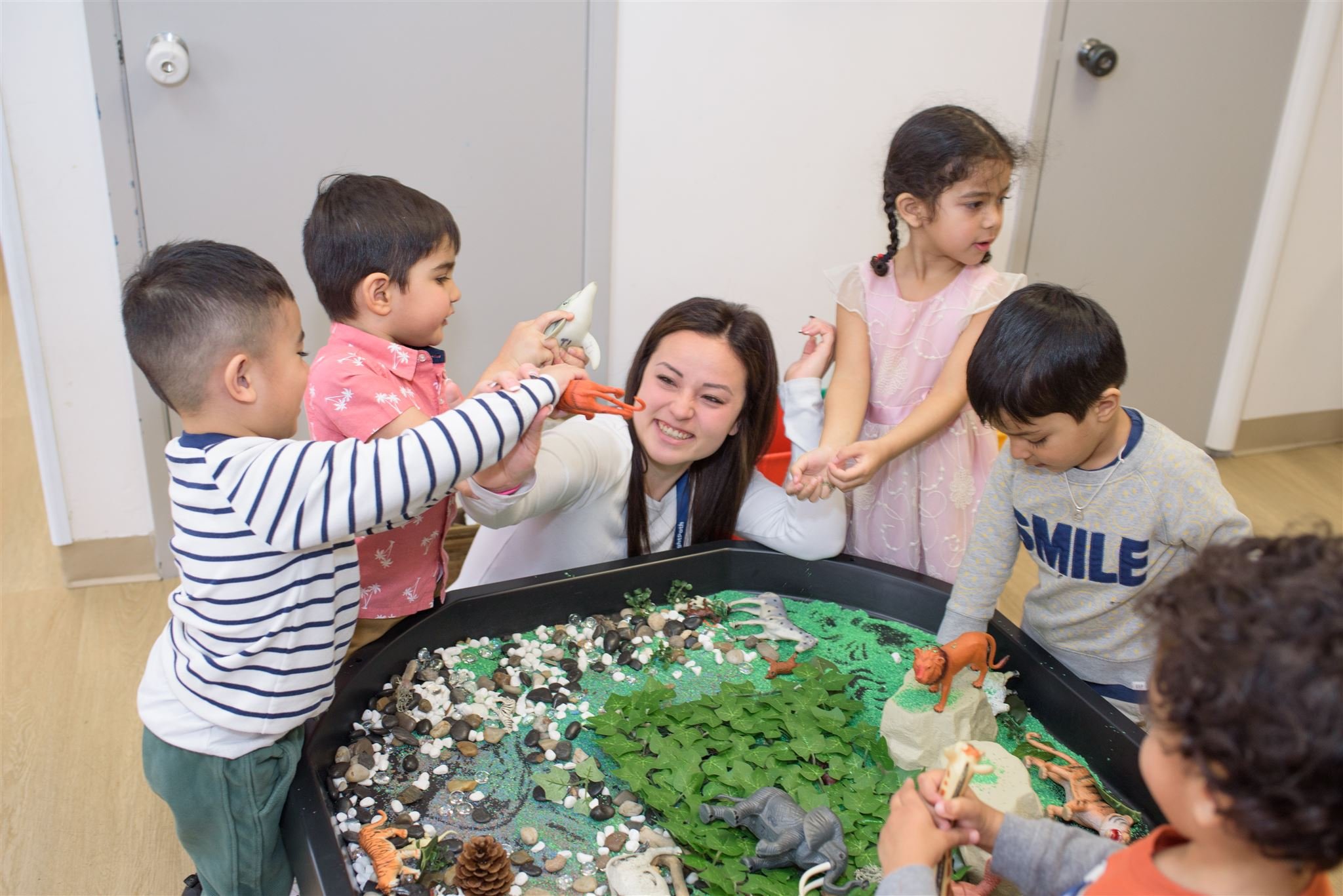 Artist of the Month
Sensory exploration and Creative Arts also feature as learning areas within the BrightPath Academy model. All areas of development are supported by sensory exploration, allowing children to pursue their own curiosity, develop creativity, and engage in problem-solving. Artist of the Month is a feature within this learning area, providing children with exposure to artistic processes from iconic artists of the past.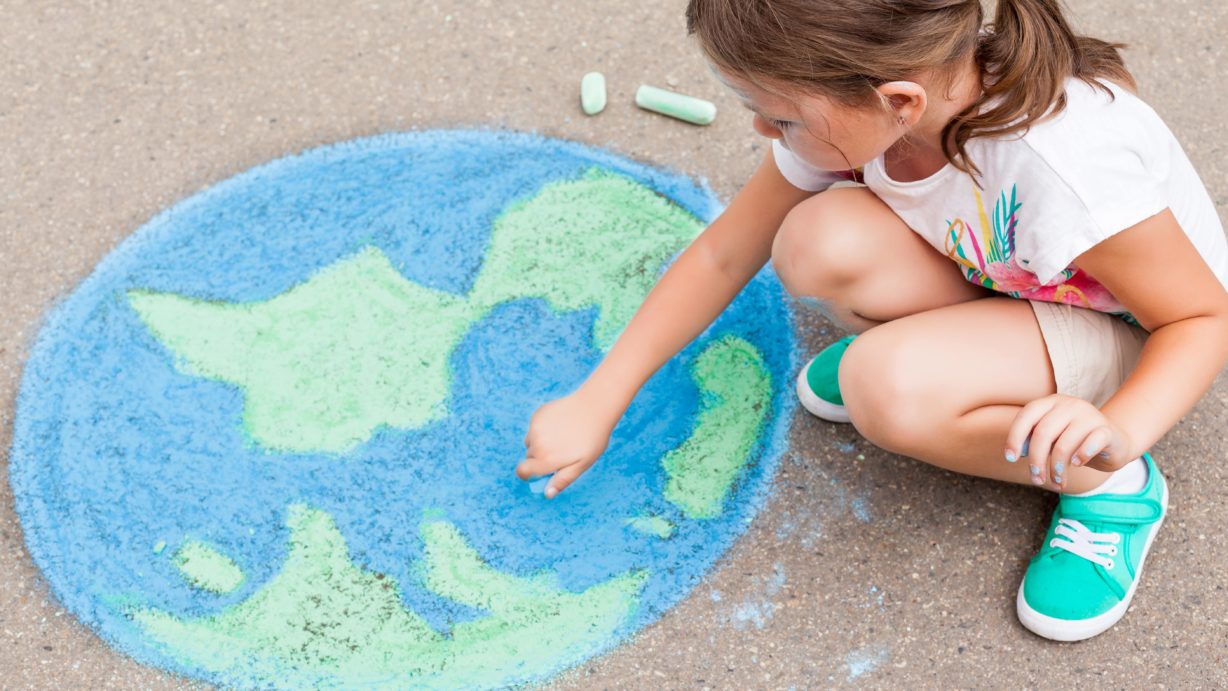 Inter-Curricular Programs
Building upon our enrichment programs, our inter-curricular initiatives encompass an array of disciplines, such as French, Music, and Yoga. Through these programs, children can cultivate their confidence and proficiency across diverse modes of expression. Our overarching objective is to help children grow into the best version of themselves.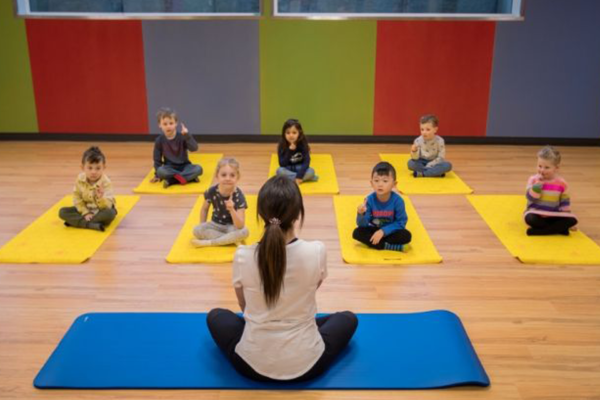 Club Zone: Summer Camp
Beach Location Only (JK – Grade 6)
Club Zone Summer Camp is a fun place to explore and unwind during the summer months. There are a lot of amazing adventures to look forward to, including Tree Top Trekking and discovering the world of Mad Science to name a few. Snacks are catered by Real Food For Real Kids. Summer Camp starts at 7:30 am, and pick-up is at 6:00 pm.
To Register For Summer Camp: