Educational Play Inspired Curriculum
As you can tell by its name (Educational Play Inspired Curriculum), our curriculum is play based. All of the experiences we are providing to the children have intentional educational components, but they are implemented through play. Our curriculum follows two-week themes that teachers bring to life throughout the classroom environment and through the hands-on play experiences they provide for their students. They act as facilitators and enrich the children's play by asking open-ended questions. These interactions lead to higher thinking and encourage the mastery of the program's goals.
Our teachers use their curriculum in conjunction with the state standards. The curriculum corresponds to the developmental appropriateness of each age group and in addition, its content covers science, mathematics, creative art, language, and literacy. Teachers are trained to infuse learning into play through ongoing trainings, interactive learning challenges, and on-site coaching from their trained Directors.
Each week, our curriculum includes activities and experiences that allow our teachers to observe their students as they build skills related to their program's goals. The teachers use their observations to assess the children's progress over time and to adjust their teaching and activities that they are providing through the classroom. Teachers get together with families a couple times a year to discuss their child's progress and developmental goals that teachers and parents come up with as a team.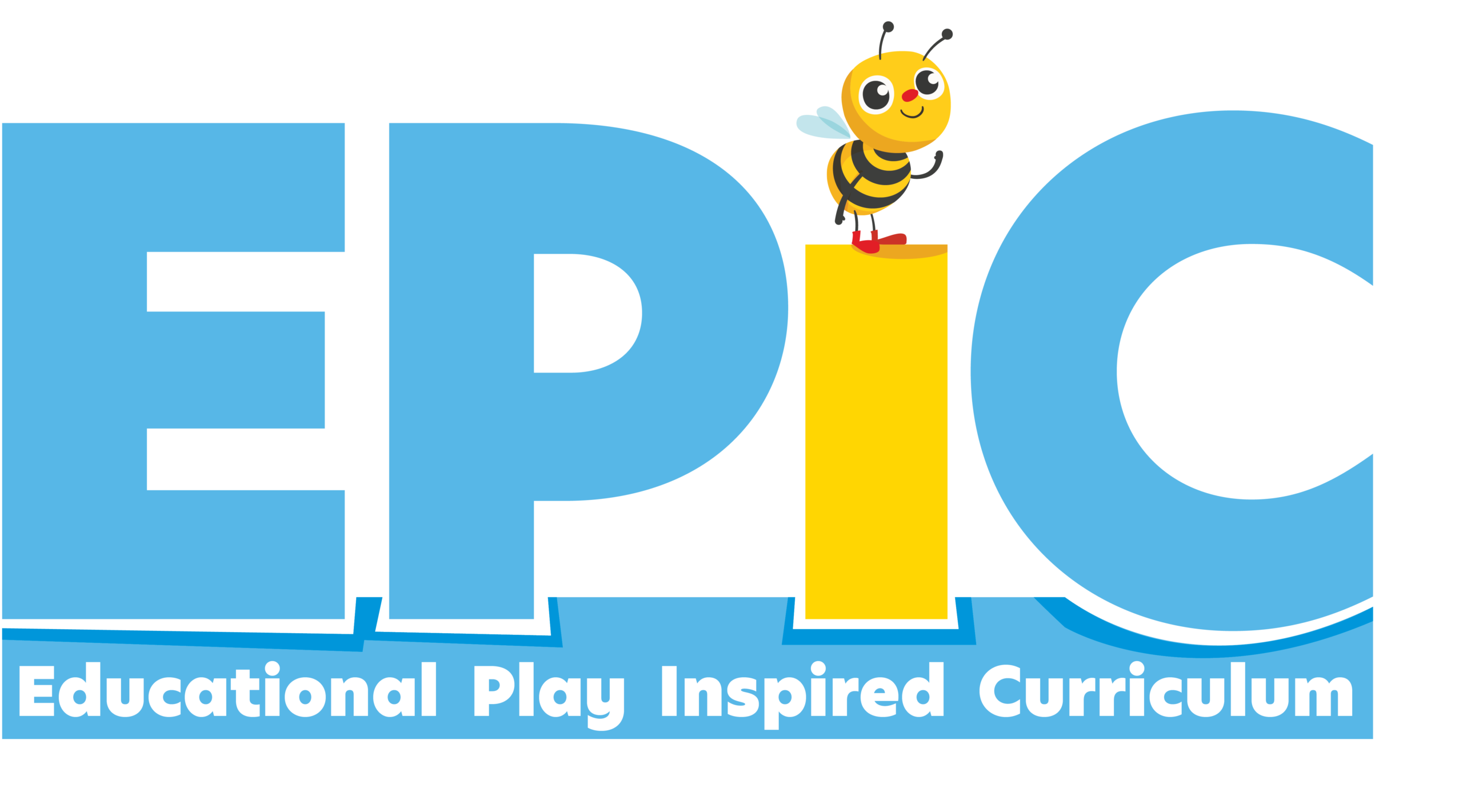 Our curriculum also includes weekly sign language. Each week's curriculum includes activities and discussions that introduce new sign language vocabulary and broaden children's experiences and understanding of ecology, conservation, and personal health.
In addition, our preschool families have the option of enrolling their child in our literacy program, BP Read with Me. The program is designed to promote emergent reading and writing comprehension. We offer a variety of fun and stimulating activities to help children identify letters, comprehend sounds and words, and develop best practices to support early writing habits. Each lesson takes place in a teacher-led, small group setting with the intention of enhancing the emergent literacy skills that children are already learning as part of our EPiC Preschool curriculum.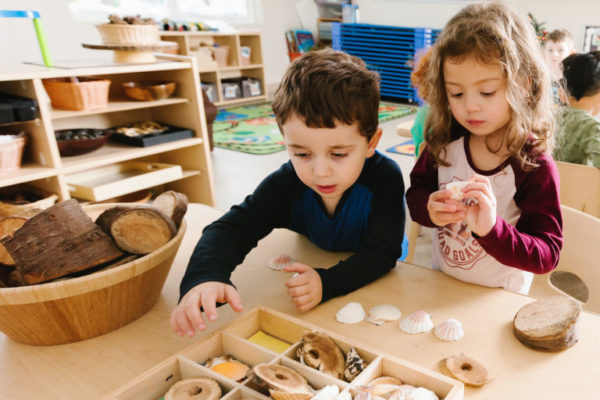 Enrichment Activities
Our Enrichment Activities include Music, Fitness, and Yoga, and there is no fee for participation because we believe these activities are integral to a high-quality early childhood curriculum. Each center has a trained Enrichment Program teacher who provides weekly instruction to each age group.
Music
Research shows that exposure to music can improve children's ability to learn. Music and movement instruction has been shown to improve children's memory, cognitive development, learning skills and expressive ability. ABC Music & Me is an award-winning music curriculum, created by Kindermusik International, the world's most trusted brand in musical learning for over 30 years. It offers a fun, active, engaging multi-sensory experience for children.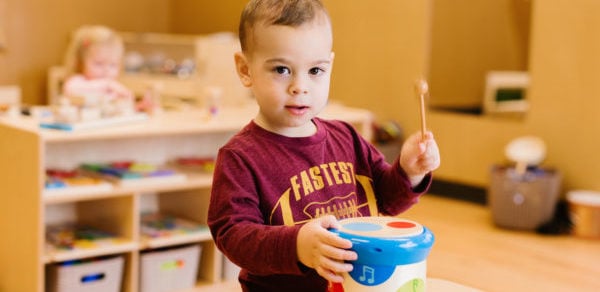 This program is designed specifically for young learners and it:
Integrates physical, cognitive, social, and emotional learning domains for a whole-child approach to learning.
Uses a multi-sensory approach to teach early music concepts such as loud and quiet or high and low.
Promotes group learning, practicing social skills such as turn-taking and cooperation.
Introduces young musicians to composers, songs, and styles from a variety of genres, such as classical, jazz and folk.
Each week, children receive a 15–30-minute lesson filled with music, stories, and movement. You will receive monthly newsletters describing each session. Photos of your child participating in Music will be sent to your email account through our daily reporting app!
Fitness
Our Fitness classes offer your child many different activities, ranging from traditional sports such as football and volleyball, to imaginative dramatic play activities using storytelling and props based on the EPiC Curriculum themes. Not only do children have a multi-sensory experience, they also enjoy positive social interactions with peers by taking turns, working with a partner and laughing together!
Each week, your child will receive 15–30-minute session. Your monthly newsletter will describe each activity. Photos of your child participating in Fitness will be sent to your email account through our daily reporting app!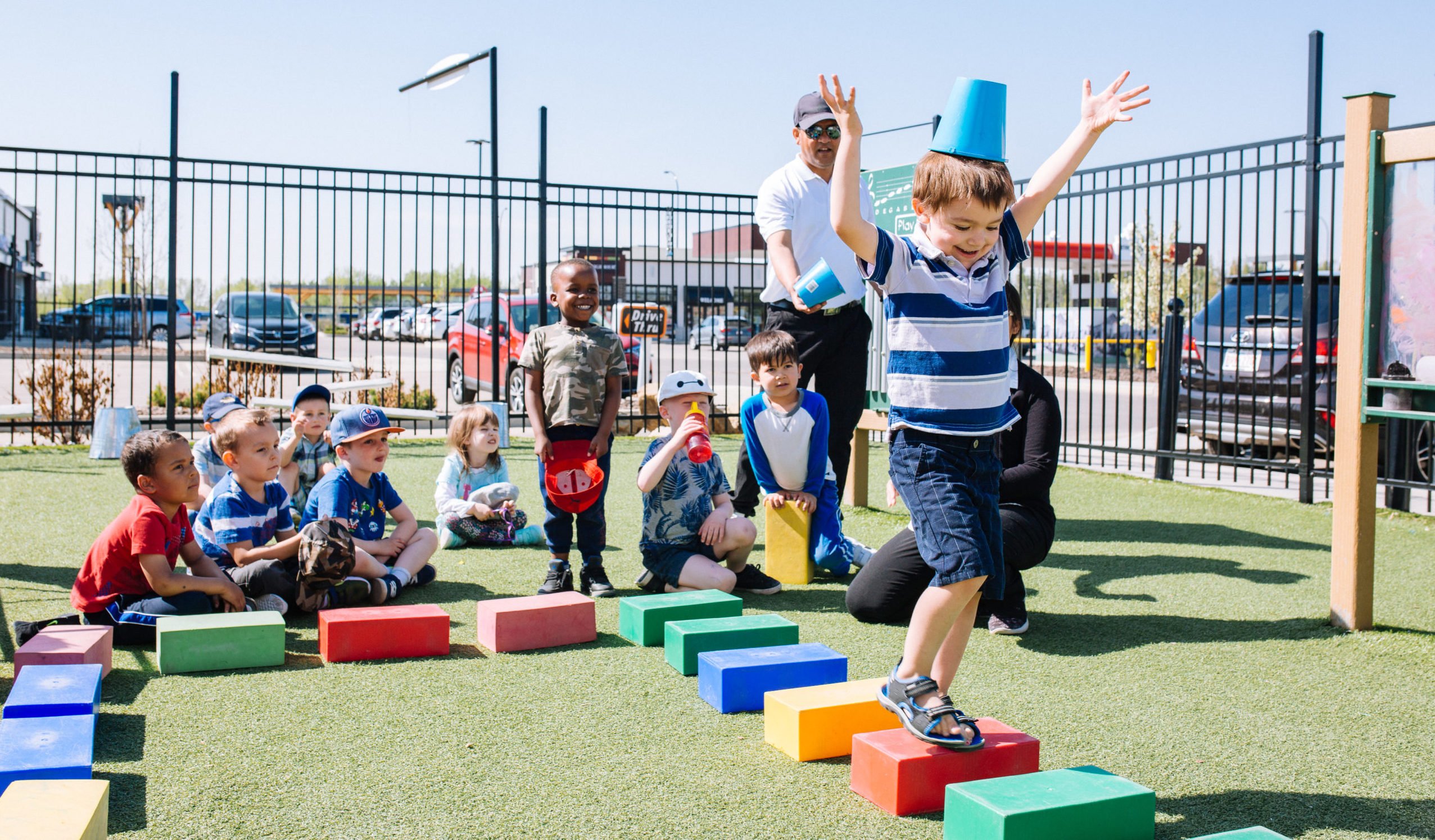 Yoga
We believe that physical fitness is a vital component to a quality early childhood program. To promote this, we provide Yoga instruction for all age groups. Many people think yoga is only for adults, but the benefits of yoga can be shared with children as well, enabling them to enjoy life to the fullest by promoting a healthy and active lifestyle from an early age.
Our infant and toddler programs use Itsy Bitsy Yoga by Helen Garabedian. Yoga can help babies up to two years of age:
Sleep better
Stay healthier with a stronger immune system
Get relief from gas pains and colic
Receive neuromuscular stimulation
Digest food better
Learn to relax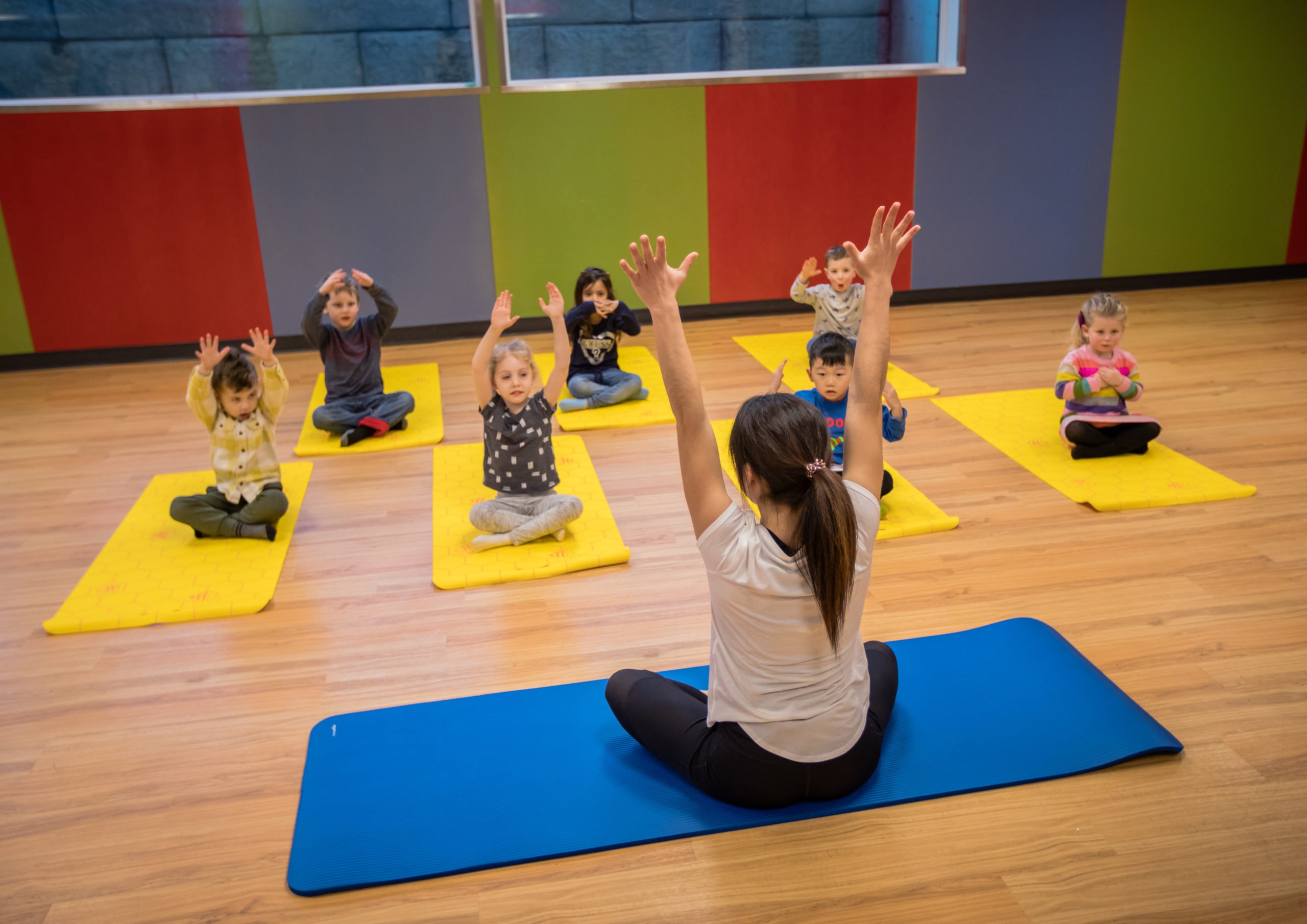 Our yoga program for two-year-olds and preschool-aged children is based on The ABCs of Yoga for Kids written by Teresa Anne Power. This book is a gentle introduction to simple yoga postures for children. Each class is designed for the age being taught and will:
Use the alphabet, rhyming vignettes, and fun illustrations to promote language development
Incorporate poses that delightfully promote flexibility and coordination
Encourage children to incorporate healthy activity into their daily lives
Yoga offers many benefits, including:
Enhancing body awareness. Poses that encourage balancing, strengthening, twisting, and inverting have the ability to teach children about the capabilities of their bodies.
Sparking creativity. When children are allowed the opportunity to make up their own yoga poses, it inspires them to be free, creative, and self-expressive.
Cultivating a peaceful and relaxed state of body and mind. Yoga classes conclude with a quiet time, called the "Do Nothing Pose." Even if just for a minute or two, children can learn to understand the value of this quiet, peaceful stillness.
Increasing self-esteem. When a child displays great strength, focus, and flexibility in yoga, it does wonders for their confidence.
Maintaining flexibility and strengthens growing bodies. Strength and flexibility allow for fewer and less-severe injuries, especially when kids are engaged in playground activities and sports.
Teaching discipline and responsibility. When children learn the benefit of a committed practice, it ripples out into their everyday life activities, relationships, and responsibilities.
Encouraging positive social interactions. It inspires children to be kind, patient and accepting of themselves and of their peers.
Providing tools for stress management. Practicing yoga provides kids an immediate outlet to reduce stress in a safe and nurturing environment. Breathing exercises slow down the heart rate and relaxation techniques are powerful sources for calming the mind and the body.
Teaching present moment awareness. When our mind is thinking about the past or future, we are missing the now. When children are engaged and focused while following a yoga lesson, they are in the present moment.
Enhancing concentration. It allows children to learn self-control and increases their focus and awareness. These skills are essential in most learning environments.
Yoga is not a destination; rather it is a journey, ideally a fun and exciting one. We think you'll agree that our Yoga sessions are a fun and exciting way to get children moving and having fun!
Each week, your child will receive 15–30-minute session filled with breathing and posing exercises. You will receive monthly newsletters describing each experience. Photos of your child participating in Yoga will be sent to your email account through our daily reporting app!
American Sign Language (ASL) Program
American Sign Language is FUN, and children feel they are being included in their own learning process.
You can reinforce the sign language by using them at home. Once your child has turned one year old, additional signs will be introduced weekly, which coincide with the curriculum.
Why ASL
ASL is now classified as a world language, the same as Spanish, French or any other foreign language. Therefore, if a child speaks sign language the child is considered bilingual.
When children are taught English and ASL together, they are processing language using both sides of the brain. This gives the children two places to recall language from instead of just one.
Research has found that the use of signs and finger spelling will accommodate a wide range of learning styles: "verbal linguistic," kinesthetic" and "interpersonal." Using ASL is the representation of information through seeing, hearing and movement, and the more pathways created in the brain, the stronger the memory.
Facts of ASL
Babies as young as six to seven months old can remember a sign.
By eight months old children can begin to sign single words and imitate gestures.
By twenty-four months old children can sign compound words and full sentences.
Children who learn sign language speak sooner and have a larger vocabulary.
Research indicates signing two-year-olds know, on average, 50 verbal words more than their non-signing peers, and by the age of three, their language skills were a year ahead of where they were expected to be.
Benefits of ASL
Hastens speech development
Enables children to communicate effectively
Lowers frustration levels
Improves child-parent bonding
Reinforces the learning of educational concepts such as ABC's, animals and other specific themes
Helps children remember words because there is muscle memory involved, and the more senses involved in learning, the greater memory retention the child will have
Improves attentiveness to social gestures of others as well as of themselves
Children who know ASL score 17% higher on standardized tests administered in the younger school years than children who do not know sign language.