Our Educators
BrightPath is proud to have a dedicated team of educators who are passionate about providing a personal experiential learning environment for children while ensuring the curriculum is followed at the highest standard. Through nurturing guidance, they inspire and encourage individuality in every BrightPath child. Their nurturing and attentive approach offers each child a home-away-from-home experience.
Whether you have a budding engineer, athlete, or artist, our variety of fitness, movement and sports programs teamed with a vast selection of academic programming provide your child with all we can to ensure that their future education gets off to a great start!
All of our instructors and support staff are professionally trained in early childhood education, have a background and vulnerability check and are first aid certified.
Our staff is absolutely second to none! Our dedicated educators work as a team to provide the highest level of care and developmentally appropriate programs for children possible. Besides academics and experience, each staff member is chosen for their energy, creativity, enthusiasm, and, of course, for their genuine love of teaching young children. We have numerous staff who are trained in medication administration and the use of Epi-Pens, and they are all certified in First Aid and CPR. We go beyond state licensing requirements by doing our own criminal conviction and background checks before a staff member starts working with children and we follow it up every year after that as well.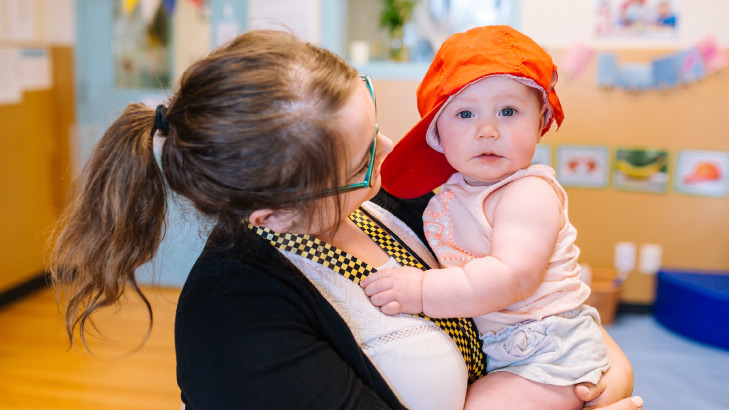 Our educators are required to have formal education in the field of early childhood education and they stay current in the field by participating in at least 20 hours of continuing education each year. For this level of professionalism, they are compensated at the highest end of the pay scale for childcare providers in the region, and they are provided with a comprehensive benefits package, including health and dental coverage, life insurance, a matched 401k program, tuition reimbursement, and much more. Our low turn-over rate is just one of the benefits of having such a positive work environment.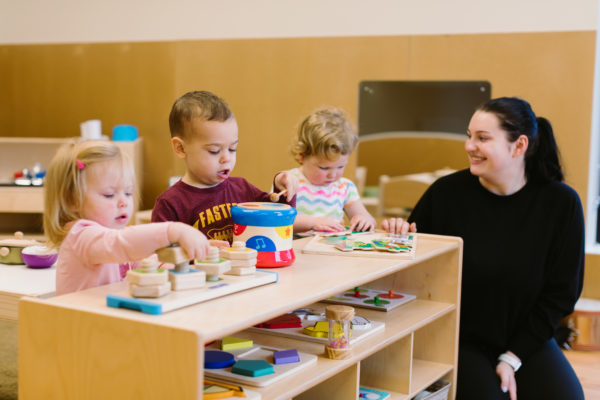 Healthy Meals and Snacks
BrightPath provides a nutritious snack each morning and afternoon and a nutritious lunch each mid-day. We also will provide a breakfast for early arrivers. Our menu includes fresh or frozen fruits and vegetables and high quality protein sources. We also offer a vegetarian option on days when meat is served.
We often hear, "My child won't eat vegetables," or "My child doesn't like sauce on his pasta." Parents are constantly surprised at the variety of foods that their children will eat at school that they won't even try at home. Often this is due to "positive peer pressure." It might not happen the first time, or even the second time, but children will eventually eat foods that they see their friends enjoying.
Lunch and Snack Menus (PDF):
*Due to the extreme nature of allergic reactions to peanuts, we do not serve any peanut-containing products at BrightPath. This applies to foods brought in from home as well.
Family Communication
Two-way communication between our center and parents is paramount for the healthy development of the child. BrightPath has an open-door policy, allowing for families/guardians to visit our center at any time. Monthly newsletters and family/teacher conferences are regularly scheduled to showcase what your children are learning every day.
BP Connect™
Connect™ captures and shares your child's development so you'll never have to miss out! It's an intuitive, complimentary, easy-to-use family engagement app that allows families to see how their child is progressing. The app ensures privacy with a password login that can be shared with other family members. As internet safety is important to us, Connect™ adheres to the highest standards of security to protect every child's information.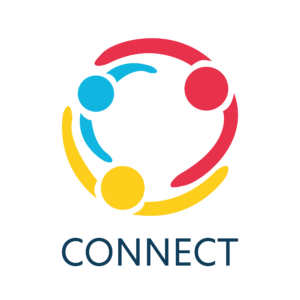 Entrances
All entranceways of our centers are secured by a key-pad entry security system, ensuring that only our families and teachers can enter the building unassisted. This was implemented to ensure maximum security and safety of the children. These security measures can be individually deactivated any time if needed. In some centers, even the front doors themselves are a security feature, preventing children from exiting the building alone.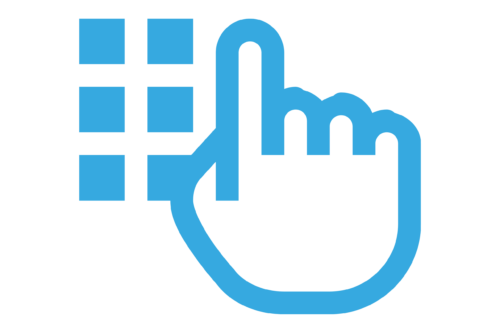 Cameras
In certain designated centers, our classrooms, playrooms, and playgrounds have at least one security camera. This setup enables our front desks to monitor activities across the center continuously.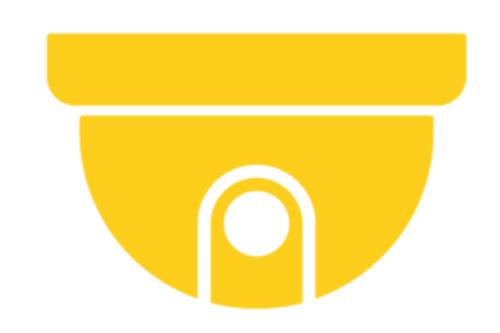 CPR / First Aid Certified
All our teachers are certified in First Aid and CPR, ensuring a safe environment for your child. Additionally, our centers are equipped with Automated External Defibrillators (AEDs). Our commitment to safety goes beyond requirements, as we have trained staff in medication administration and using Epi-Pens.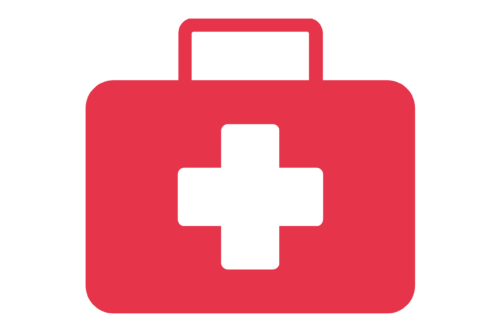 Background Checks
Another way we go beyond licensing requirements is by doing our own criminal conviction and background checks before a staff member starts working with children. We follow it up every year after that as well.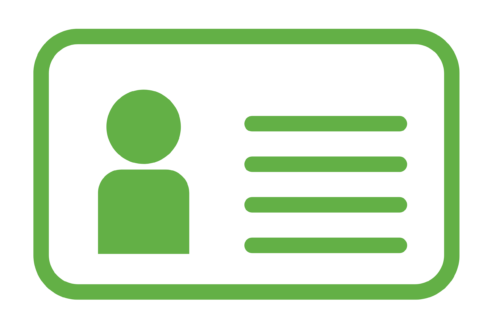 Lockdown Procedures
We also have lockdown procedures for each of our locations and we practice them regularly so our families can have full confidence that their children are in safe hands.