Meet our team
All our teachers and instructors are professionally trained to provide the best to your children.
Samaya Khattak
Vice President of Education and Quality Assurance
Samaya has a love of all things academic and an inextinguishable passion for early learning and development. She believes in the power of education and empowering teachers through training, and continues to deliver the highest-quality programming for our BrightPath families.
When she's not working, you can find Samaya volunteering as a translator and writer for academic curriculums for international programs, involved in philanthropy, painting, hiking, traveling the world, or spending time with her husband and two children.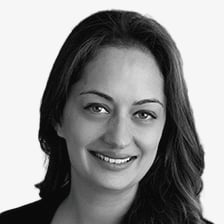 Taylor Smith
Recreation Program Coordinator & Dance Teacher
Ms. Taylor grew up dancing competitively in tap, jazz, ballet, lyrical, hip hop and pointe for 9 years. Ms.Taylor has experience for over 7 years in teaching dance and creating choreography at multiple dance studios in Calgary.
She graduated from the ADAPT Tap & Jazz Teaching Training School 3-year program and has been successfully putting dancers in for ADAPT Tap & Jazz exams for the past 6 years. Along with teaching dance, Ms. Taylor has received her Bachelor of Arts Degree in Sociology with a minor in Psychology from the University of Calgary in 2020 and her after degree in Elementary Education from the University of Calgary in 2022.
Throughout her undergrad, she has been teaching with BrightPath and Bright Studios for the past 5.5 years. She has taught classes at Bright Studios and multiple recreations and inter-curricular dance classes throughout the city in many of our BrightPath childcare programs. She is now a school teacher while managing the Bright Studios Programs in the evenings.
Ms. Taylor hopes to continue sharing her love of dance and care for children with all the families at Bright Studios!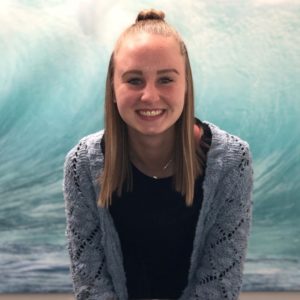 Jolie Che
Dance Teacher
We welcome Miss. Jolie back to Bright Studios for her 4th year! Miss. Jolie is a student at the University of Calgary currently studying for a dual degree in the Bachelor of Arts in Dance, and a Bachelors of Kinesiology.
She has trained, performed, and competed in a variation of styles including RAD ballet, ADAPT jazz and tap, contemporary, musical theatre, lyrical, hip-hop, ballroom and improvisation. As a teacher at Bright Studios and BrightPath Childcare centres for the past year, she is hoping to continue to share her knowledge, passion, and love of dance but is also curious to learn from her students, peers, and the community.
Aside from teaching, Miss Jolie also enjoys performing. She has worked with pre-professional and professional choreographers who presented their works in, Mainstage Dance, Dance Montage, Dance@Noon and Disney Performing Arts Program. She also has a background in figure skating, specifically ice dance where she has trained and competed across Canada and had the opportunity to compete at the Canadian Tire National Skating Championships. Through dedication, compassion and laughter, Miss. Jolie is excited to spread her love of learning onto her students and continually develop as a performer, student, and teacher.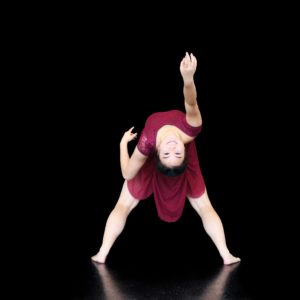 Khaled Ali
Karate Instructor
We welcome Khaled back to Bright Studios for his 5th year! He is a student at the University of Calgary majoring in the study of Civil Engineering with a minor in Biomedical Engineering. He is originally from Egypt and North Sudan.
He has been practicing Karate for the past 16 years. He has a second-degree black belt and a member of the provincial karate team of Alberta. He has been competing at the provincial level for the past 4 years.
He has been teaching karate for the past 8 years to a wide age range, including children and adults. He has been teaching karate with Bright Studios for the past 3 years.
He is looking forward to returning to Bright Studios for another year of teaching karate this Fall!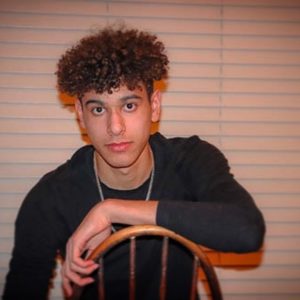 Amber Chan
Dance Teacher
We welcome Miss. Amber back for her 3rd year at Bright Studios! Miss Amber was born and raised in Calgary, Alberta. She fell in love with dance at the age of three and has not stopped dancing since. She began dancing recreationally at the age of three and competing at the age of eight. She focused most of her dance studies in ballet, jazz, lyrical, and contemporary.
Her love for dance started with ballet. She trained extensively under the Royal Academy of Dance ballet syllabus and has completed her Intermediate and Grade 6 ballet exams. Miss Amber has trained in various styles of jazz from its roots in Traditional African Dance, New Orleans Swing, and Broadway to more modern forms of jazz as seen through the ADAPT jazz syllabus. She recently trained in Jump Rhythm Jazz, having recently performed Jump Rhythm inspired choreography in Dance Montage at the University of Calgary.
Miss Amber is currently a student at the University of Calgary. She is currently pursuing a Bachelor of Science Degree in Kinesiology with a major in Mind Sciences and a minor in Psychology. Her goal is to work in rehabilitation medicine as an occupational therapist.
As a teacher, Miss Amber strives to encourage the joy of movement while emphasizing proper technique and alignment. Miss Amber's favourite aspect of teaching is watching her students grow and develop confidence in themselves.