Meet our team
All our teachers and instructors are professionally trained to provide the best to your children.
Samaya Khattak
Chief Education Officer
Samaya has a love of all things academic and an inextinguishable passion for early learning and development. She believes in the power of education and empowering teachers through training, and continues to deliver the highest-quality programming for our BrightPath families.
When she's not working, you can find Samaya volunteering as a translator and writer for academic curriculums for international programs, involved in philanthropy, painting, hiking, traveling the world, or spending time with her husband and two children.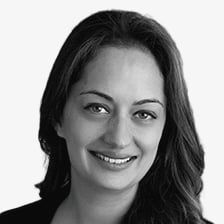 Tamara Warminiec
Studio Manager
Tamara is a creative Director, Performer, Choreographer, and ADAPT-certified dance instructor and examiner. She started dancing at the age of 3. She received her competitive dance training at Maxine's School of Dance, where she won several awards and scholarships both in Canada and the USA. Tamara has performed in several music videos, commercials and print ads; most notably for Annick, Wide Mouth Mason, Tommy Hilfiger, Dove Shampoo as well as Herbal Essence in the United Kingdom. Dance and Music have also taken Tamara around the world where she has studied and taught in London, England, and Vienna Austria.

With over 20 years as a competitive dance teacher, Tamara has developed a unique style and entertainment factor that is a trademark of her choreography. Her specialties include Jazz, Acro/Gymnastics, Contemporary, Lyrical, and Musical Theatre. Tamara's goal for all her students is that they reach for the moon...even if they fall short, they will be dancing amongst the stars!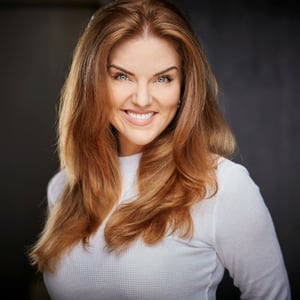 Karen Berry
Studio Director
After years of training in Jazz, Ballet, Musical Theatre and performing many different styles around the world, Karen settled into Calgary's arts scene. She is known and loved as a choreographer and a dance instructor to thousands of participants over the years, inspired by helping them shine in their passions and talents.
Karen, also known as Miss Karebear, is a longtime fitness professional who has developed the local popular dance-workout brand BASSBURN DANCE FIT.
Her latest Endeavour is diving into her Graduate studies to become a Dance Movement Therapist through Aeoterra, NZ(online) and managing her new subcontracting business, BODYSONG, that brings together performing arts therapists to offer quality music and movement programs around Alberta. She is extremely honoured and excited to bring these skills and experiences to Bright Studios as the Director!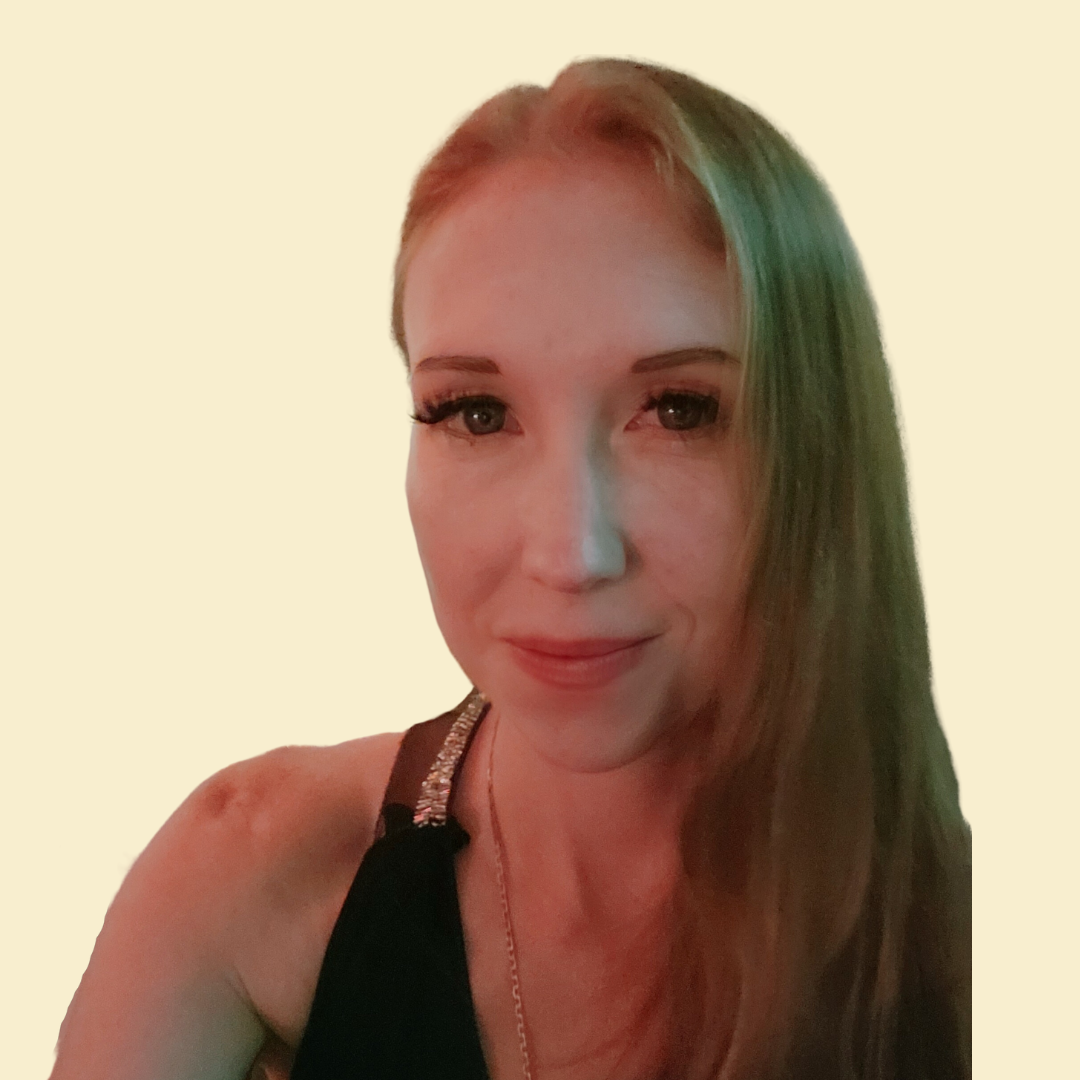 Amber Chan
Studio Office Administration
We welcome back Miss Amber for her 4th year at Bright Studios! Miss Amber was born and raised in Calgary, Alberta. She fell in love with dance at the age of three and has not stopped dancing since. She danced competitively for over a decade, training extensively in Ballet, Jazz, and Lyrical. Always looking for a chance to enrich her own knowledge, Miss Amber has also trained in various styles of jazz from its roots in Traditional African Dance, New Orleans Swing, and Broadway. Within her training she attended several competitions across Canada and has completed her Intermediate, and Grade 6 RAD ballet exams. She believes in promoting developmentally appropriate training and as such, holds certifications from Youth Protection Advocates in Dance and HIGH FIVE Principles of Healthy Childhood Development. She also recently obtained her Level 2 Early Childhood Educator certification from the Government of Alberta.
Miss Amber graduated with distinction from the University of Calgary with a Bachelor of Science in Mind Sciences in Kinesiology and minor in Psychology in 2022. She is currently pursuing a Master's of Science degree in Occupational Therapy. In conjunction with her educational background, Miss Amber also promotes injury prevention in her classroom through emphasizing proper technique, body awareness, and the establishment of clear lines of communication between her and her students. She is also an advocate for making dance an accessible art form. As a teacher, Miss Amber strives to impart her love of movement to her students. Miss Amber's favourite aspect of teaching is watching her students grow and develop confidence in their abilities.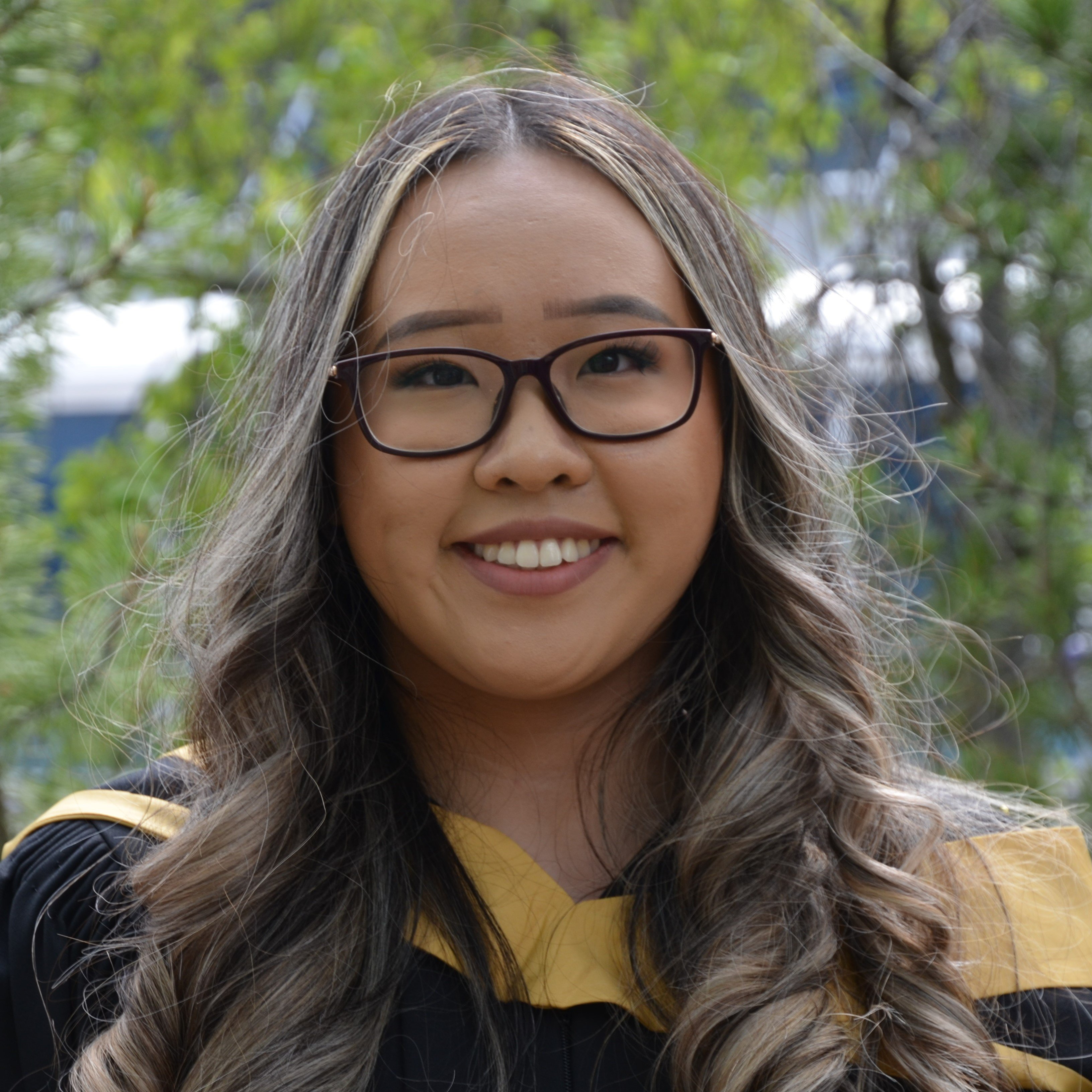 Khaled Ali
Karate Instructor
We welcome Khaled back to Bright Studios for his 5th year! He is a student at the University of Calgary majoring in the study of Civil Engineering with a minor in Biomedical Engineering. He is originally from Egypt and North Sudan.
He has been practicing Karate for the past 16 years. He has a second-degree black belt and a member of the provincial karate team of Alberta. He has been competing at the provincial level for the past 4 years.
He has been teaching karate for the past 8 years to a wide age range, including children and adults. He has been teaching karate with Bright Studios for the past 3 years.
He is looking forward to returning to Bright Studios for another year of teaching karate this Fall!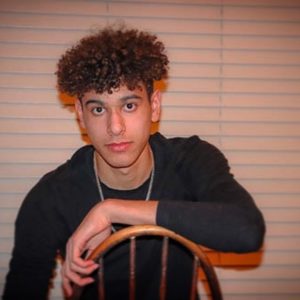 Matthew "Skinny" McLeod
Circus Performance Arts Instructor
Matthew "Skinny" McLeod is a full-time circus performer and instructor. He has received a university-level education in drama and attended various clown schools across Canada. Now an internationally recognized street performer and a member of Calgary's own Le Cirque de la Nuit, Skinny dedicates several hours each day to practice, aiming to maintain and enhance his high-level skillset.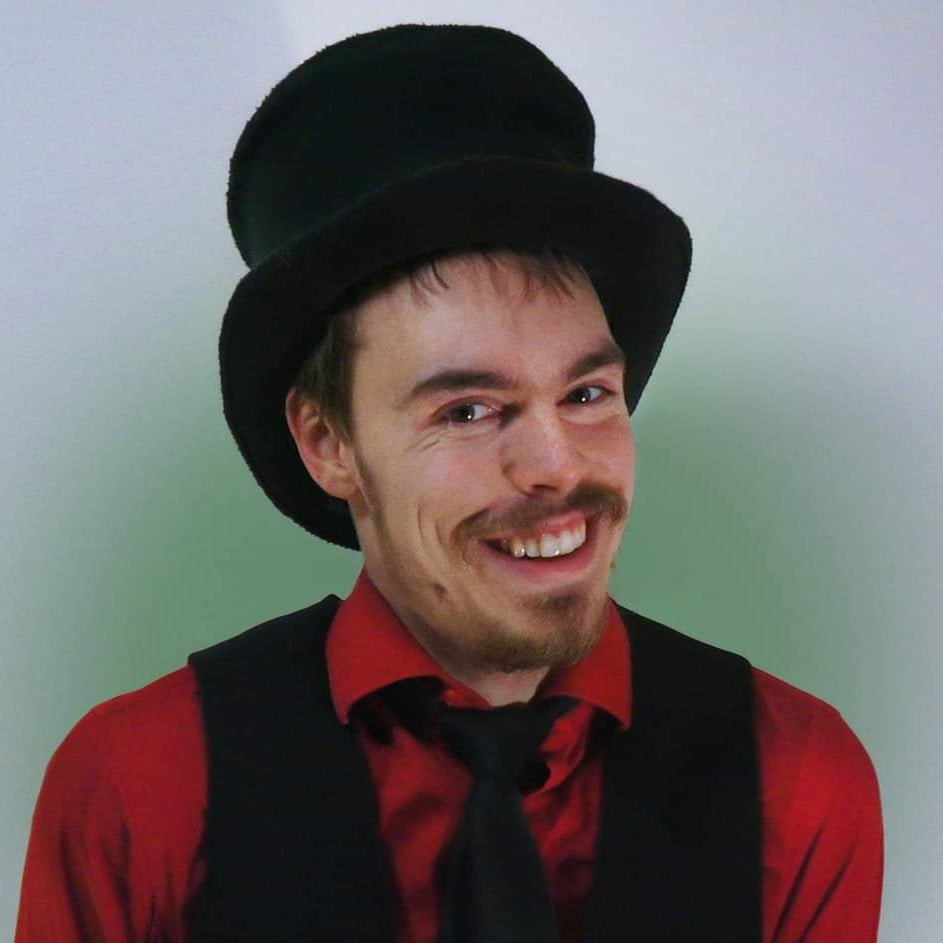 Ms. Dani
Circus Performance Arts Instructor
Miss Dani is a seasoned professional Hula Hooper, teacher, and entertainer, boasting over 11 years of expertise in working with hoops and captivating kids of every age group. Her dedication lies in exploring the realm of play through movement flow arts and music. In her classes, she effortlessly gets everyone moving and shaking, leaving a wide grin on their faces. Ms. Dani is thrilled to share her passion for movement, art, and music with the BrightPath Families!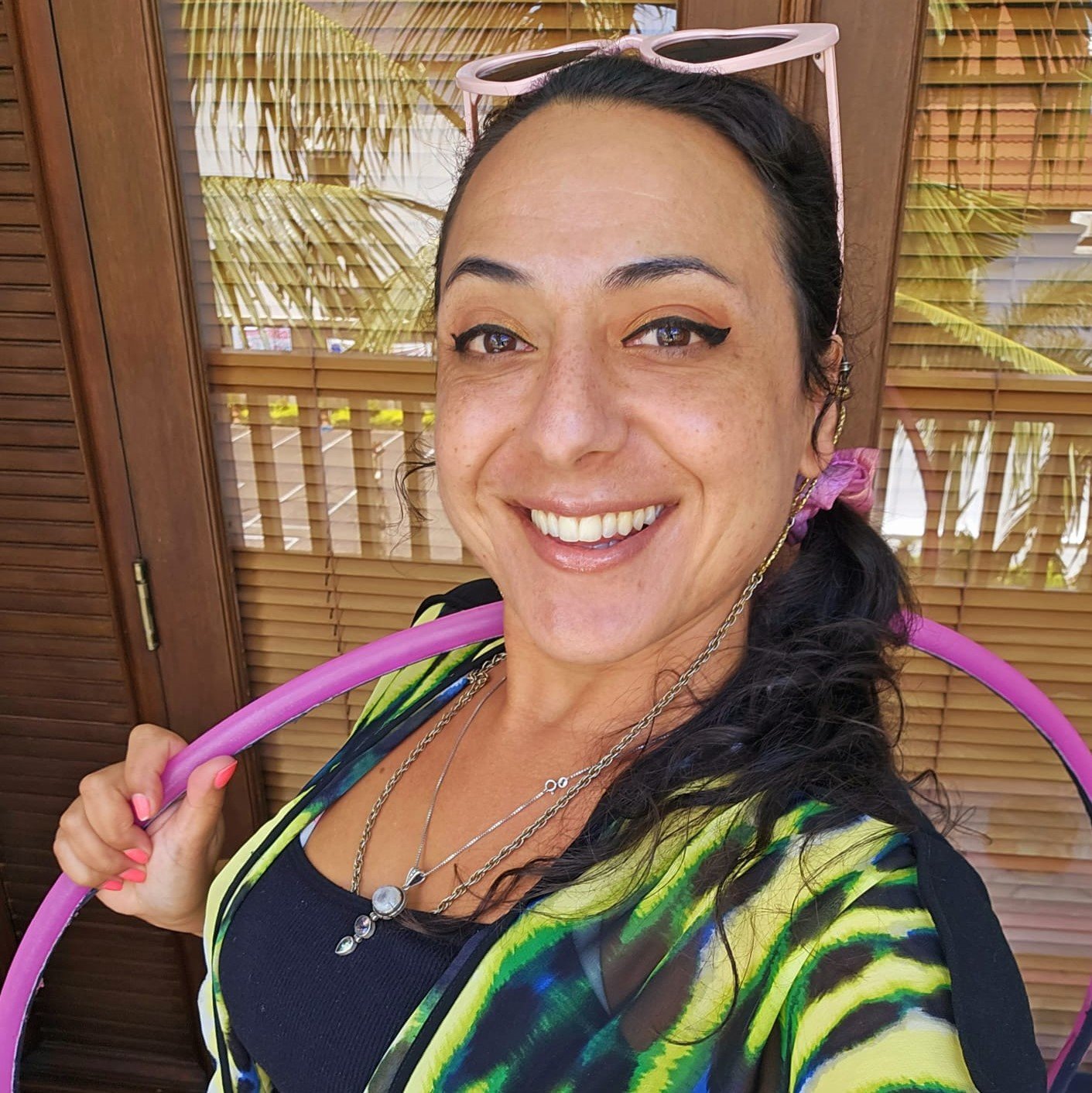 Miss Jolie
Performance Arts Instructor
Miss Jolie has been an integral part of Bright Studios for a span of 5 years. Currently pursuing a dual degree at the University of Calgary, she is engrossed in a Bachelor of Arts in Dance and a Bachelor of Kinesiology, slated for completion in 2024.

With a diverse dance background, Miss Jolie has immersed herself in a multitude of styles including RAD ballet, ADAPT jazz and tap, West African, contemporary, musical theatre, lyrical, hip hop, ballroom, and improvisation. Her commitment to teaching has led her to attend numerous teaching seminars, educate students across Canada, collaborate with the National Access Arts Centre for disabled artists, and actively pursue a Healthy Dance Practice Certificate to prioritize the well-being of her dancers.

Having dedicated time to teaching both at Bright Studios and BrightPath Childcare centres, she aspires to continue sharing her profound knowledge and love for dance while remaining open to learning from her students, peers, and the community.

Beyond her teaching role, Miss Jolie finds delight in performance. She has collaborated with pre-professional and professional choreographers, showcasing her talents in events like Mainstage Dance, Dance Montage, Dance@Noon, Dance@Night, Contemporary Calgary, and the Disney Performing Arts Program. Additionally, her background in figure skating, particularly ice dance, has taken her across Canada to compete, including participation in the esteemed Canadian Tire National Skating Championships.

Miss Jolie's journey is fueled by dedication, empathy, and joy, and she eagerly imparts her passion for learning to her students while continually evolving as a performer, student, and educator.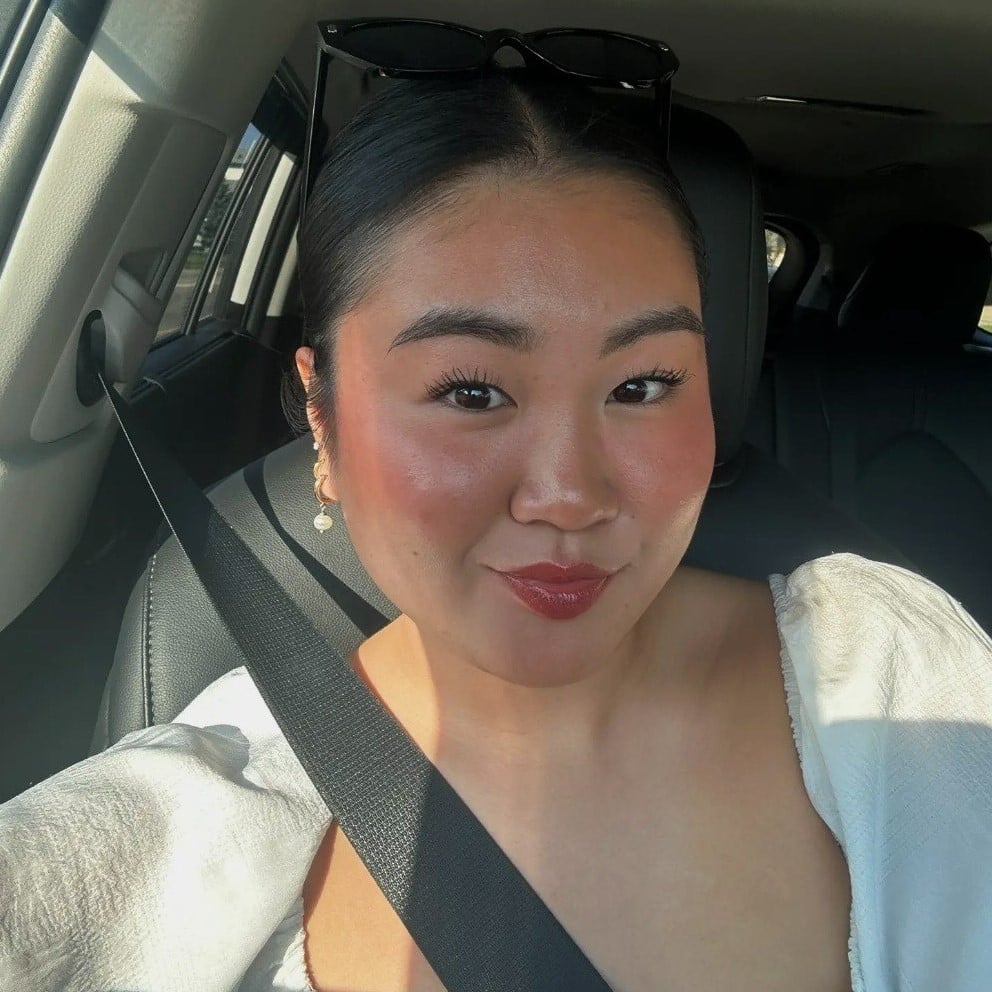 Sensei Tuka
Karate Instructor
Sensei Tuka has been part of Bright Studios for 2 years. She is a well-accomplished and versatile individual currently pursuing a Bachelor of Science in Psychology at the University of Calgary. Alongside academic pursuits, Tuka serves as a behavioural aide for students with autism and takes on the Food Bank Coordinator role at the UofC Campus Food Bank. With three years of experience in teaching karate, she holds the distinction of a two-time provincial gold medalist representing the Karate Alberta Provincial Team on a national level.

In her capacity as an instructor, Tuka aims to equip children with the essential skills for leading confident lives. Beyond her academic and martial arts commitments, she actively engages in community volunteering, offering support to those in need. Sensei Tuka consistently strives to exemplify resilience and personal growth, setting a valuable example for all.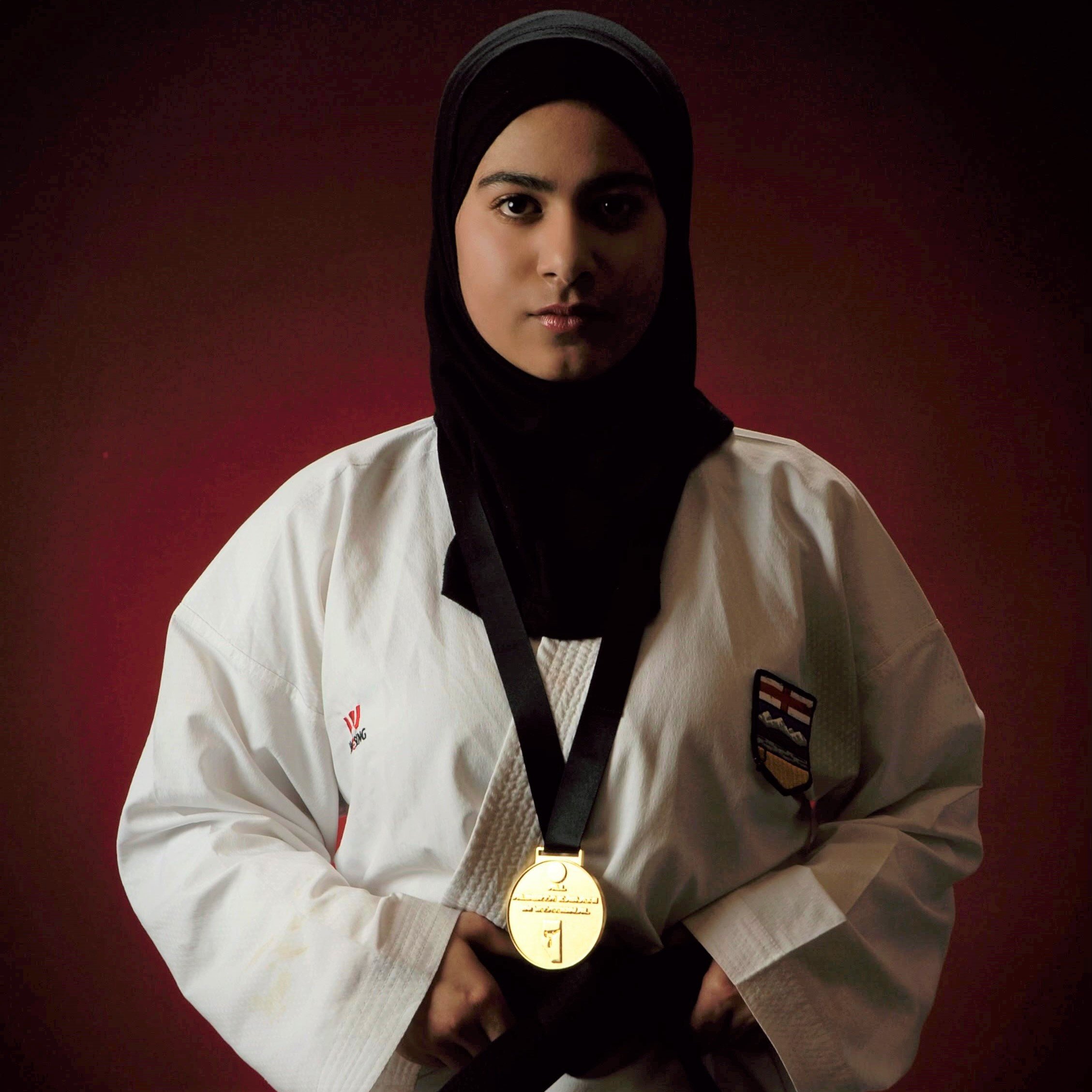 Miss Svitlana Gladka
Performance Arts Instructor
Svitlana Gladka's journey is one that embodies dedication and a profound love for dance. Born in Ukraine, her passion for movement ignited at a young age when she joined the Children's Dance Theatre. Over the course of a remarkable 10-year journey, Svitlana's talent and commitment flourished.

Completing her education, Svitlana earned a master's degree in choreography and primary school education, setting the stage for her professional career. She embarked on her path as a dance teacher, specializing in ballet, ballroom, and modern dance at a college of Culture and Art in Ukraine. Notably, she ventured into entrepreneurship, establishing a thriving dance school catering to adults, a testament to her entrepreneurial spirit and love for sharing the joy of dance.

Svitlana's passion for dance extends beyond the studio. She embraced a fulfilling role at the University, where she imparted her knowledge of ballet and traditional Ukrainian folk dances. Her artistic talents aren't limited to dance alone; she graduated from a music school, showcasing her proficiency in the domra (a string instrument) and piano.

Through her experiences and unwavering dedication, Svitlana Gladka's ultimate aim is to spread joy through dance. For her, dance isn't just a profession; it's a love, a passion, and a way of life. In her own words, "I will be infinitely happy if at least some of my students love dance as much as I do." Svitlana's story is one of inspiration, commitment, and a deep-seated desire to ignite the same passion for dance in others that has driven her throughout her extraordinary journey.